Prince Harry Calls Princess Diana's Former Butler Paul Burrell 'Two-Faced S**t'
Let's just say that Prince Harry is definitely not holding back at all. The Duke of Sussex is currently in London for his trial against the Mirror Group, as he believes that his phone was hacked by journalists on multiple different occasions.
While on the stand, Harry went off on several different people, including his mother's former butler Paul Burrell. Harry called hi ma "two-faced s**t" for the way he's sold out Princess Diana in the past. Here's what you need to know.
Prince Harry Calls Princess Diana's Former Butler Paul Burrell 'Two-Faced S**t'
In his statement, Prince Harry singled out Paul Burrell, who often has one thing or another to say about the royal family, for the way that he's sold out his mother in the past.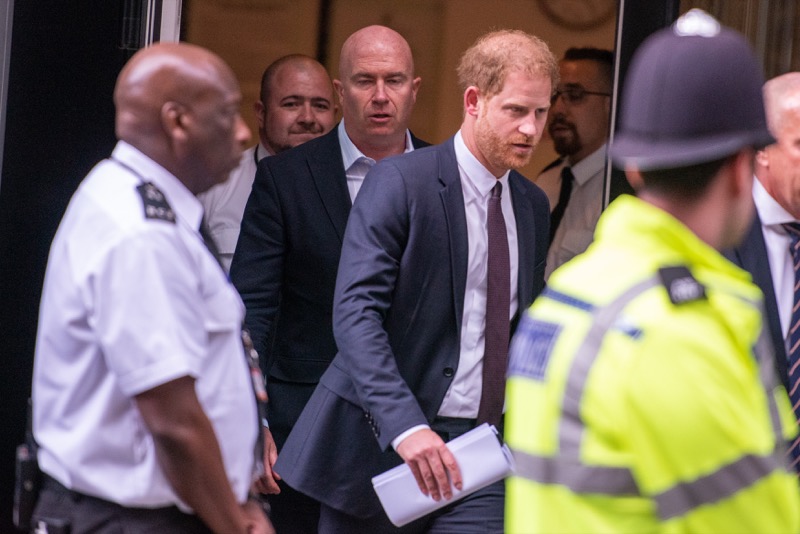 Harry claims that Burrell had sold his mother's personal possessions and hates how he's given numerous interviews about her. As many royal fans can recall, Burrell was with the royal family for over 21 years.
He said, "We firmly believed that she would have expected some privacy in death, especially from someone she had trusted, and we were so upset at the way he was behaving – I didn't want to hear his reasons for it. I also would have used the phrase 'two-face s***', as is reported, and believe this could have been lifted directly from a voicemail I had left."
Prince Harry Is Not Holding Back
The royal continued, "Those were the words that I used and I certainly left voicemails on my brother's phone [using that phrase]."
Interestingly enough, Paul Burrell himself recently went on the record to say that he has concerns about Harry's mental health.
In a recent interview with Dan Wootton of GB News, Burrell put it this way, "I've always been worried about Harry. I've always worried about him. Am I the only person in the United Kingdom that is thinking 'Has Harry finally woken up to the truth?'. Has he finally seen the truth in what his wife is doing – that he's been brainwashed? That he's been mesmerized by her beauty or something?"
Tell us celebrity gossip fans, how do you feel about this story? Contribute to the buzz by dropping us a line with your thoughts in our comments section below. Also, come back here for all the latest news about your favorite Hollywood and reality television stars right here.
Editorial credit: Loredana Sangiuliano / Shutterstock.com