Did Chrishell Stause And G Flip Split Already?
It looks like her real life has become more dramatic than a daytime television storyline. There are new reports that suggest Days of Our Lives alum Chrishell Stause might be a single woman again.
Even though it was reported that she supposedly tied the knot with Australian singer G Flip earlier this month, a lot of people can't help but wonder why she's not wearing her wedding ring anymore. Could it be that there's some trouble in paradise? Keep reading below for everything you need to know.
Did Chrishell Stause And G Flip Separate Already?
According to Page Six, Chrishell didn't waste any time in setting the record straight, by letting everyone know that all is well between her and G Flip.
After a fan noticed that Chrishell was not wearing her wedding ring, the daytime television star said, "Ok so in case this is what the salacious headline was going to be, I'm just going to answer this right now and let you guys know it's not going to be for what you guys think," before adding that the two of them are happily married and that she's not wearing her ring because she gained weight.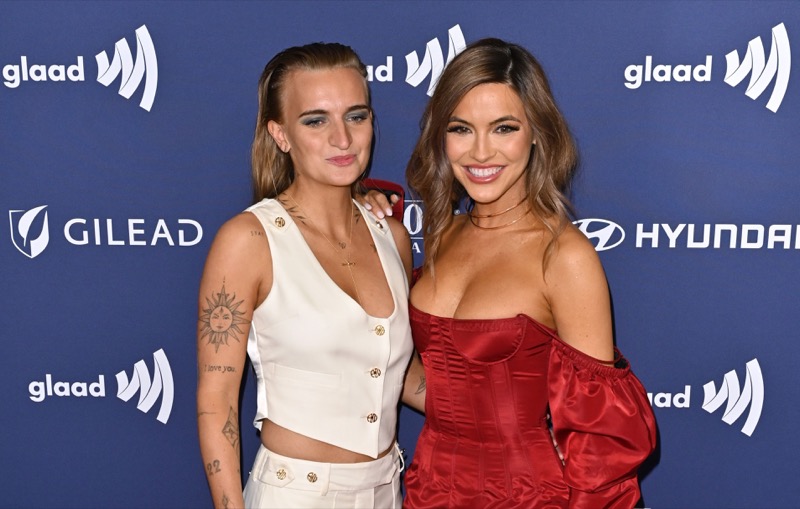 She continued, "I am fine with that. Anyways, long story short, if you see me without my ring, listen, I'm living my best life and yeah, that's why."
Chrishell Stause – Is Setting The Record Straight Again
Interestingly enough, Chrishell did have to clarify a few things about her marriage earlier in the week, too. When some people suggested that she and G Flip weren't technically married, she said, "Well, honestly, I think that everyone is [acting] like that's the thing. They're like, 'Gotcha.' But to be honest with you, we knew if we did it, we would also hear people say, 'Oh, you know, G wants a green card.' Where it's like G already has a passport, a visa."
Chrishell then added, "It doesn't matter what we do for the rest of our lives, we're gonna hear criticism, so we decided we are always just gonna do exactly what we wanna do and I'm not out here to try and prove people how serious it is or how meaningful it was. If you don't believe it, I don't care and that's the best part. I don't need your approval."
Tell us celebrity gossip fans, how do you feel about this story? Contribute to the buzz by dropping us a line with your thoughts in our comments section below. Also, come back here for all the latest news about your favorite Hollywood and reality television stars right here.
Editorial credit: Featureflash Photo Agency / Shutterstock.com