Royal Family News: Meghan Markle Flunked British Etiquette, Left Teacher Horrified
British royal family news shows that Meghan Markle was coached by a British etiquette expert prior to fleeing the kingdom with Prince Harry.
Coach Edmund Fry tried his best to teach Princess Pinocchio how to behave in high society and now admits to being "appalled" by her. Oh my. Let's dissect this stunning turn of events!
Fry owns the Rose Tree Cottage in Pasadena, California, the place where Meghan was taught how to "have tea with the Queen." Fry cannot get over how someone who was taught better could "attack" the monarchy.
Royal Family News: Meghan is Appalling
According to Fry his proper customers cannot bring themselves to utter Meghan's name at his tearoom. This is because they see her as a traitor and are "loyal to King Charles."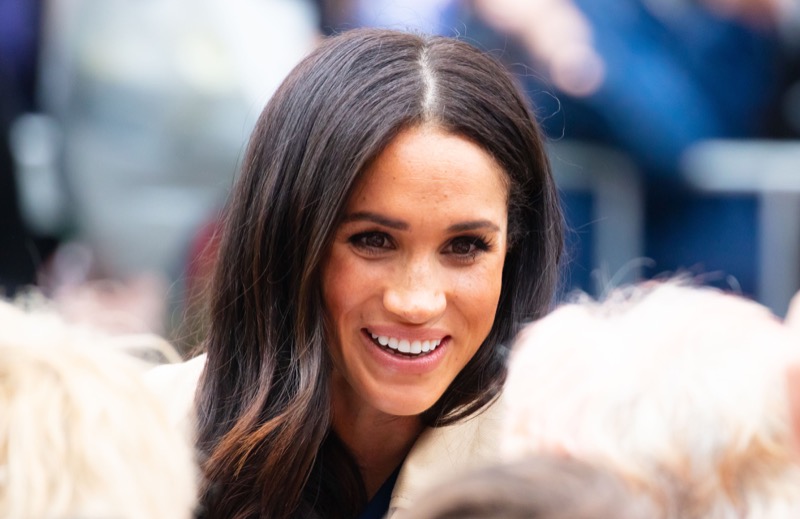 The situation is so bad that both Brits and Americans who frequent the tearoom reportedly feel let down by the former basic cable actress.
Royal Family News: Meghan Disappoints
Fry spilled to The Sun "Ordinary and poor people wouldn't talk about their next-door neighbour like that [as Harry spoke about his family]."
He noted that when the Hollywood Hoboes left the monarchy they made noise about intending to be "ambassadors to the world" and "helping out the commonwealth." As anyone reading this knows, they did no such thing, instead they went on a tacky tear of gossip mongering and airing royal dirty laundry.
Royal Family News: The Markles Are Not Ambassadors
Fry went on to say that "Ever since the Netflix thing came up and the Oprah interview and things were being mentioned about racism in the royal family and so on, it tainted it." Fry told the Daily Mail that he met Meghan in 2017 and happily "supported her for many years. She enjoyed it so much that she wanted to come back."
To listen to Fry tell it "The younger generation doesn't know what bone China is and certainly don't know anything about how to handle a cup and saucer, or how to handle a knife and fork." His students come to him in order to find out "What should we do, as we are having this social event?" According to the outraged instructor, Meghan "knew she would be having tea with the Queen. And how did that work out?
Royal Family News: Meghan Flunked Etiquette School
Sadly, Fry's customers "do not even mention Meghan or Harry. They don't even want to talk about it. And you couldn't give a book away on Meghan anymore."
Tell us royal fans, are you as disappointed as Fry in the way the Markles have conducted themselves post-Megxit?
Be sure to catch up on everything happening with the royal family. Come back here often for royal family news and updates.
Editorial credit: FiledIMAGE / Shutterstock.com