Dwayne Johnson Reveals He's Battled 'Three Bouts Of Depression' In His Life
Dwayne "The Rock" Johnson recently shared how he underwent mental health struggles three times in his life, and how the first two times he faced it, he was unaware of what it was.
In a recent appearance on "The Pivot" podcast, the "Scorpion King" actor shared his experience battling "three bouts of depression," his story dates far back to when he was a college student.
Dwayne Johnson — Dwayne's Depression Stories And How He Overcame Them
According to Dwayne, he experienced his first wave of depression while he was a student at the University of Miami after his shoulder injury which brought his football career to an abrupt end.
"[I] didn't want to go to school," said the "Black Adam" actor, "I was ready to leave. I left school. I didn't take any midterms and I just left. But the interesting thing, at that time, is I just didn't know what it was."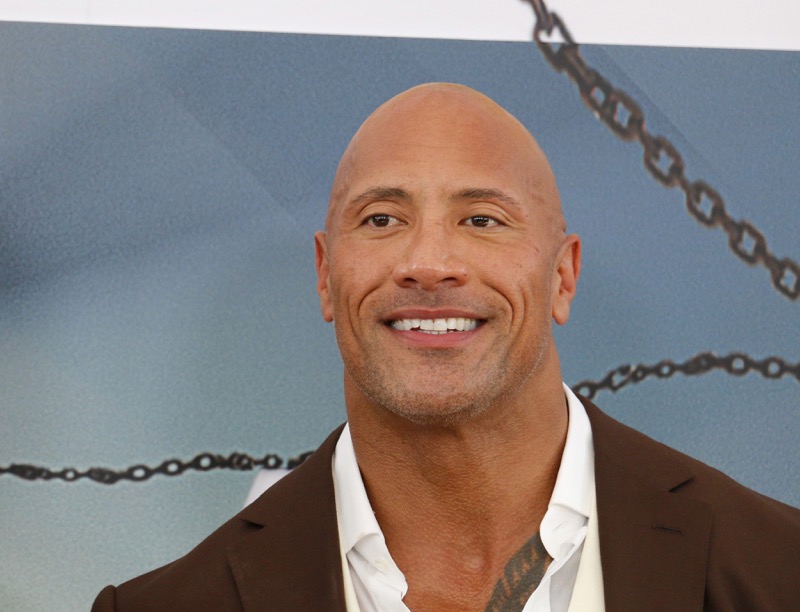 "I didn't know what mental health was. I didn't know what depression was. I just knew I didn't want to be there. Wasn't going to any of the team meetings. Wasn't participating in anything."
Dwayne explained that even after shutting people out, he had zero knowledge of what was happening to him.
He eventually came out of it but experienced it afresh in 2008 during his divorce from his ex-wife, Dany Garcia, and just like the first time, he had no idea what it was. "Years later, I went through it again when I got a divorce. Didn't know what it was."
The third time he experienced it, he already knew what it was but instead of shutting people out like before, he let them in. "Years later, around 2017 or so, went through a little bit. Knew what it was at that time."
"And luckily, at that time, I had some friends who I could lean on and say, 'You know, I'm feeling a little wobbly now. Got a little struggle happening. I'm seeing a little gray and not the blue.'" Said the wrestling superstar.
Dwayne also shared that he was able to make it this far because he is "a girl dad" to his amazing three daughters, Ava Raine, Jasmine Johnson, and Tiana Gia Johnson. "You look at them, and you realize, 'Well, I mean, really, this is what it's all about.'"
Dwayne Johnson — Dwayne Appealed To His Followers To Speak Up
In an Instagram post made by the "Fast and Furious 8" star to promote the interview, Dwayne encouraged people who have been depressed or are currently facing depression to not go through it alone.
"I've worked hard over the years to gain the emotional tools to work thru [sic] any mental pain that may come to test me. But years ago I didn't know what mental health struggle was," he began.
"As men, we didn't talk about it. We just kept our head down and worked thru it. Not healthy but it's all we knew, if you're going thru your own version of mental wellness turning into mental hell-ness, the most important thing you can do is talk to somebody."
"It can't be fixed if you keep that pain inside. Having the courage to talk to someone is your superpower. I lost two friends to suicide. Talk to someone. Despite how you may feel, you're never alone."
Be sure to catch up on everything happening with Dwayne Johnson right now. Come back here often for all the Dwayne Johnson's spoilers, news, and updates.
Editorial credit: Tinseltown / Shutterstock.com