Gwyneth Paltrow Blames Long Covid For Her Restrictive Diet
So this is the reason why she can't snack on any cookies at night. Gwyneth Paltrow recently said that she's on a restrictive diet because she's still dealing with the effects of long Covid. Keep reading below for everything you need to know.
Gwyneth Paltrow – Blames Long Covid For Her Restrictive Diet
While on The Art of Being Well podcast, Gwyneth opened up about her diet and her exercise routine. Needless to say, her critics sure did have a lot to say about it as she made it sound as though she really doesn't eat much throughout the day.
She said, "I eat dinner early in the evening. I do a nice intermittent fast. So, I have coffee, but I really like soup for lunch. I have bone broth for lunch a lot of the days."
Realizing that a lot of people have been criticizing her for her comments about her diet, Gwyneth took to her Instagram Story to say, "I have been working to really focus on foods that aren't inflammatory, [and] it's been working really well. This is based on my medical results and extensive testing I've done over time."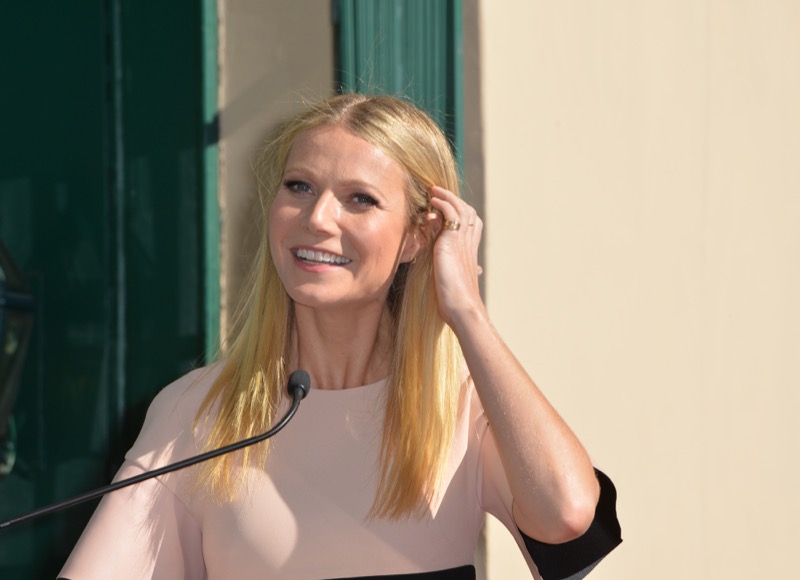 She also went on to say that she eats "far more than bone broth and vegetables," adding, "I eat full meals. I also have days where I eat whatever I want, French fries or whatever. My baseline has been to try to eat healthy and try to eat foods that really calm the system down."
Gwyneth Wants – People To Stop Judging Her For Her Choices
Interestingly enough, Gwyneth said back in 2021 that she wants people to stop judging others and their wellness practices. She said, "I and many women I know think of ourselves as wellness warriors: we're strong, we're feminists, we eat really clean, we exercise — and we want to age gracefully.
It's not only about taking care of your health or taking care of your looks. It's the intersectionality of inner and outer beauty, and embracing nutrition, hydration, movement, and topical products to get there."
And there you have it, folks.
Tell us celebrity gossip fans, how do you feel about this story? Contribute to the buzz by dropping us a line with your thoughts in our comments section below. Also, come back here for all the latest news about your favorite Hollywood and reality television stars right here.
Editorial credit: Featureflash Photo Agency / Shutterstock.com