DOOL Spoilers: A Rescue Mission In The Works, But Megan Hathaway's Story Is Not Over
Days of Our Lives (DOOL) spoilers reveal some major shockers on the horizon. From the looks of it, Steve Johnson (Stephen Nichols) and John Black (Drake Hogestyn) are zeroing in on Megan Hathaway's (Miranda Wilson) location. Sounds like a successful rescue mission is in the works, but does this mean that Megan's storyline is coming to a close?
Days Of Our Lives Spoilers – Marlena Evans Is Heading Home To Salem – But What About The Other Two Ladies?
Days spoilers for the week of March 27th indicate that Marlena Evans (Deidre Hall) will have an emotional reunion with Eric Brady (Greg Vaughan) and Belle Brady (Martha Madison), therefore, it's likely Steve and John will raid Megan's lab and find Doc at the very least. In fact, added teasers suggest that Mr. Johnson and Ms. Hathaway will have a confrontation the week of March 27th.
To thicken the plot, Days spoilers also reveal that Bo Brady (Peter Reckell) will reunite with his sister Kayla Johnson (Mary Beth Evans), take her to Victor Kiriakis's (John Aniston) childhood home, and reveal his plans to her.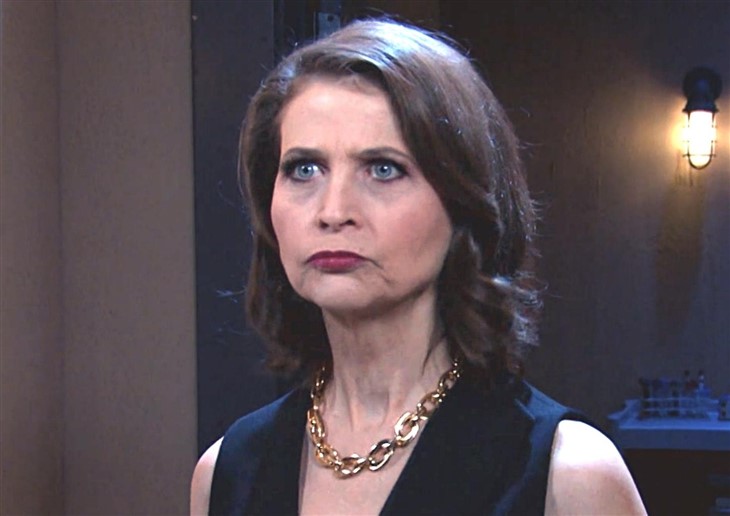 Somewhere in the mix, Marlena will be saved, but Kayla won't be. It's likely that Ms. Johnson will help trigger her brother's memories of when he was a hero and not Megan's lapdog. Bo and Kayla have a special sibling bond.
It's probable that in the commotion of John and Steve entering Megan's compound, Bo and Kayla escape, not realizing that they should just stay put to be reunited with Black and Johnson. Mr. Brady likely did so to protect his sister.
In the chaos, Bo and Kayla will probably stay put at Victor's home, while John, Marlena, and Steve head back home. Megan will also likely escape the heroes, further extending her storyline in Salem. Will she find Bo and Kayla's location and kidnap them again?
DOOL Spoilers – What About Kate Roberts?
There's been a ton of rumors that actress Lauren Koslow (Kate Roberts) has left the show, although DOOL has yet to confirm anything. With Bo "shooting" Kate offscreen it's likely the daytime drama is trying to swerve fans. Perhaps he shot in the air and allowed Roberts to flee. Even if he did kill her, she'll likely pop back up in the picture at some point. No one ever truly "dies" in the land of Salem.
There have been so many twists and turns in this storyline, so what do you think happens next? Share your comments, below! Don't forget to tune into your favorite Peacock soap daily to keep up with the drama, and visit this site for all the latest Days spoilers and news.