Freddie Prinze Jr. Reveals There Were Tensions Between Him And The "I Know What You Did Last Summer" Director
Freddie Prinze Jr. recently looked back at one of his earlier movies, and there's a bit of anger in the recollection, as he remembered being made to feel like a fool by the director of "I Know What You Did Last Summer."
Freddie Prinze Jr. On the "Psychotic Notes" Jim Gillespie Gave Him On the Set of "I Know What You Did Last Summer"
During a recent sit-down with TooFab, Prinze revealed that his time on the set of "I Know What You Did Last Summer" was tumultuous and he had to hold himself back from physically confronting the director Jim Gillespie.
The now 47-year-old actor played Ray Bronson in the 1997 slasher movie, which also starred Ryan Phillippe, Anne Heche, Jennifer Love Hewitt, and Prinze Jr.'s now-wife Sarah Michelle Gellar.
"It's not that we weren't on the same page, I knew what the correct choices were for the Ray character. He wanted a different actor, a really good actor named Jeremy Sisto, who I know and I like and respect very very much," Prinze Jr., who will soon be launching his own horror movie podcast "That Was Pretty Scary", said.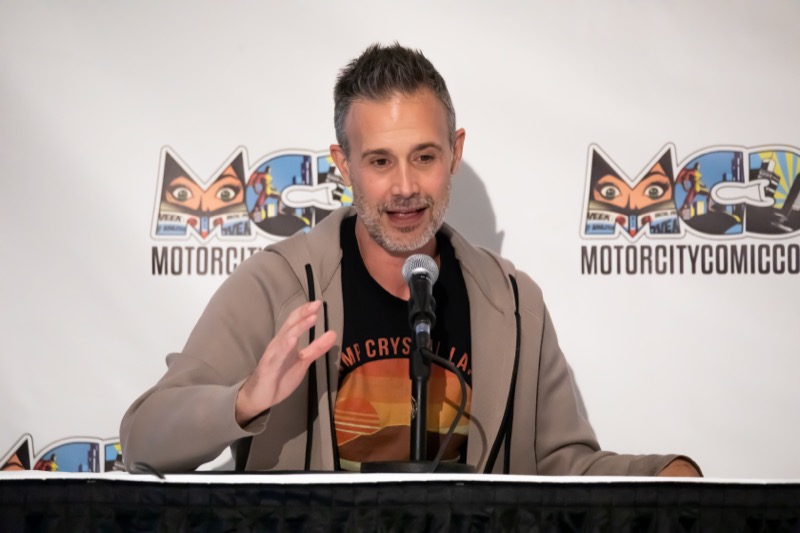 He added, "I'll give the man this, I think his name is Jim, he made no bones about it. There was no passive aggressiveness, which I hate. He was very direct in the fact that, 'I don't want you in this movie.' So when that's your first job and you hear those words, it just wrecks you, man. It just wrecks you."
In 1998, Prinze returned for the 1998 sequel "I Still Know What You Did Last Summer" with new director Danny Cannon. However, he said that Gillespie tried to ruin his self-confidence with "psychotic notes" during production of the first film, "like, 'Don't leave your mouth open. You look stupid when you do that.' That was the exact note, word for word; I'll never forget it."
Freddie Prinze Jr. – On Wanting To React Violently To Jim Gillespie's Insulting Notes
Prinze also recalled being filled with anger at being treated so by the director that he wanted to attack him, but was appeased by the confidence-boosting advice of a worker on the set.
"I'm like, I'm either gonna break down or I have to beat this guy's ass," the actor remembered thinking. "Like, those were the only two options in my head. I remember Ryan came up to me and was like, 'Screw that guy, man. How many times did you audition for this movie?' and I go, 'Five times,' he goes, '
Yeah, you earned it. You didn't get offered the role, you earned it. There were less people every single time you went and then it was just you. Remember what booked you this role. Screw his notes. Any note he gives you just say, "OK" and do what you want to do.' He was the first person to say that to me."
Be sure to catch up on everything happening with Freddie Prinze Jr. right now. Come back here often for all Freddie Prinze Jr. spoilers, news, and updates.
Editorial credit: Brandon Nagy / Shutterstock.com