Here's What Keanu Reeves Has To Say About The Internet's Obsession With Him
He gets it. He really does. That, and he appreciates it, too. Keanu Reeves recently opened up about the internet's obsession with him and how everything thinks he is the nicest guy in Hollywood. Here's what he has to say.
Here's What Keanu Reeves Has To Say About The Internet's Obsession With Him
Speaking to People in a new interview, Keanu, who is currently dating artist Alexandra Grant, said that when it comes to people from all different generations being obsessed with him, he said, "I really appreciate the goodwill."
As many fans know, Keanu certainly gets a lot of love online, that's because you'd have to be really hard pressed to find something negative about him anywhere.
For as long as he's been in the business, it seems like there's never been any drama or controversy surrounding him, which is quite surprising, given the nature of the industry.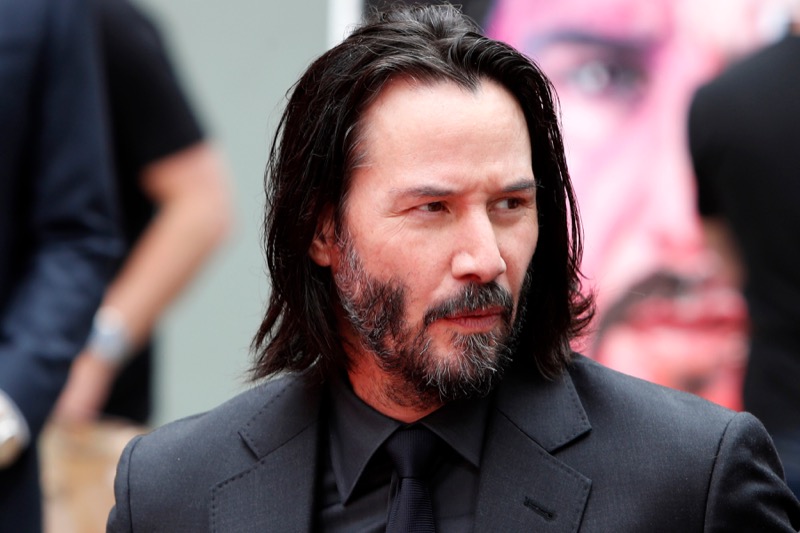 Not only that, but there's also been plenty of stories of Keanu being a good samaritan and of him just being totally chill, relaxed, and nice while meeting his random fans on the street. In other words, he's anything but a Hollywood diva and we certainly believe it.
What's Next For Keanu Reeves?
With all of that in mind, Keanu said, "I love the challenges of John Wick, it's super intense. It's playful. I get to do different things — driving, you know? [I get to use] nunchucks and do movie Judo, movie jujitsu. So I really enjoy that. I enjoy the challenges and the intensity and the noise. So I'm not looking to hang out on the beach."
But that doesn't mean Keanu hasn't had his challenges during his career. He says his latest movie was definitely one project he'll never forget. He said, "John Wick: Chapter 4 was the hardest physical role I've ever had in my career so far."
Along with Keanu, the film also stars Erica Lee, Chad Stahelski, Marko Zaror, Rina Sawayama, Shamier Anderson, Ian McShane and Basil Iwanyk.
Tell us celebrity gossip fans, how do you feel about this story? Contribute to the buzz by dropping us a line with your thoughts in our comments section below. Also, come back here for all the latest news about your favorite Hollywood and reality television stars right here.
Editorial credit: Kathy Hutchins / Shutterstock.com