Prince Harry And Meghan Markle Frustrated Over Archie And Lilibet's New Titles
Royal Family News says that Prince Harry and Meghan Markle have long been frustrated with the fact that the royal family had refused to update their official website with their children's titles in them.
As many royal fans know, it didn't happen until after the couple's daughter was christened this last week did the royal family finally do something about it. Here's what you need to know.
Harry And Meghan Were Left Frustrated That The Palace Would Not Update Archie And Lilibet's Names With Their Titles
It wasn't until Harry and Meghan referred to their daughter as Princess Lilibet did the royal family finally make the update on their end. Their website finally says Prince Archie of Sussex and Princess Lilibet of Sussex, although it did take them a good two years for them to make the change.
According to The Telegraph, one source close to Harry and Meghan say that this might be Buckingham Palace's way of trying to ease tensions between the Sussexes and the rest of the royal family. Or at least, that's what it seems like.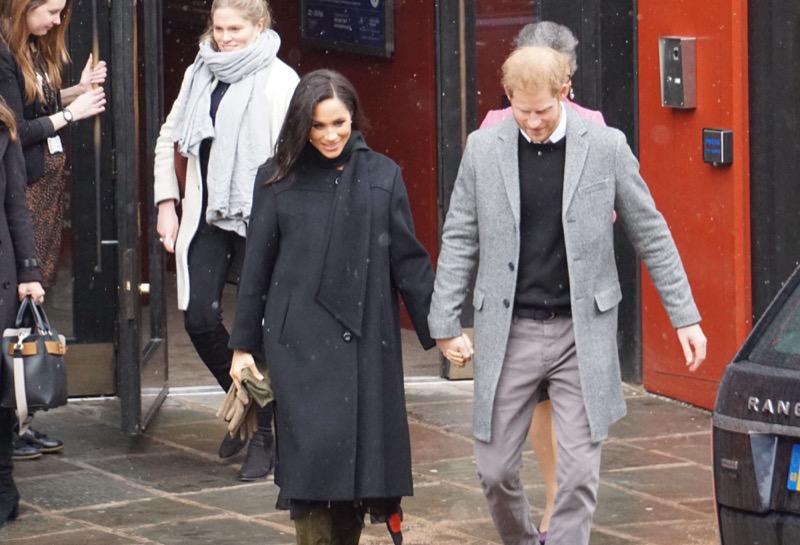 The publication writes, "One friend of the couple raised an eyebrow about the timing of such communication, which was interpreted as an attempt to curry favor or to smooth relations amid the public humiliation.
But palace aides are unlikely to have known that a week later on March 8, the couple planned to make a public statement about the christening or that they would use the opportunity to confirm the use of Lilibet's new title."
The Palace Wanted Harry And Meghan To Make The First Move
Yet, another tipster insists that the palace wanted to wait until Harry and Meghan publicly announced their children as a prince and a princess before making the move themselves. And that's exactly what they did when they called their daughter Princess Lilibet after her christening in California.
Still, sources say that Harry and Meghan believe that the palace could have made the effort on their end much sooner. So far no one has made any comments about the matter.
Tell us celebrity gossip fans, how do you feel about this story? Contribute to the buzz by dropping us a line with your thoughts in our comments section below. Come back here often for royal family news and updates.
Editorial credit: Ollie Williams / Shutterstock.com
Editorial credit: Sarnia / Shutterstock.com