Is Alec Baldwin Acting Too Arrogant On The Set Of Rust?
It's not like he really has a reason to be arrogant in the first place, right? Well, there's a new report that suggests Alec Baldwin is leaving the cast and crew of Rust repulsed by his behavior.
As many fans probably already know by now, the Hollywood actor is no longer being charged in the shooting and death of cinematographer Halyna Hutchins. She died on the set of Rust back in October 2021. Here's what you need to know.
Is Alec Baldwin Acting Too Arrogant On The Set Of Rust?
According to the latest edition of The National Enquirer, Alec Baldwin is apparently gloating a lot after he managed to escape his involuntary manslaughter charges. Some are even saying that his behavior has even left his grieving castmates horrified.
One source close to the situation put it this way, "They think it's highly insensitive to be celebrating so loudly, given that someone they all knew and loved died in such a horrible way."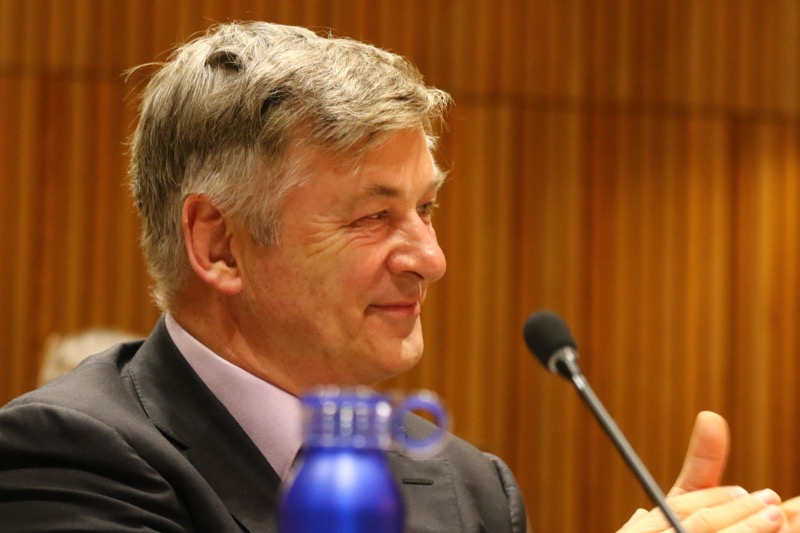 If that weren't enough, Alec also managed to settle a civil lawsuit with Halyna's widowed husband, Matthew Hutchins. But the terms of the deal have been left sealed from the public. Alec is now working on the movie again, but has changed the location of the film's shooting to Montana.
Is Alec Baldwin Acting Rude?
Another tipster added, "A lot of people think Alex dodged a bullet here, if you'll excuse the expression. They don't think he should be running victory laps after Halyna died in such a horrible way."
Many people say that Halyna, who was just 42 at the time of her death, was very well liked by the entire cast and crew. The insider continued, "Everyone thinks that Halyna died needlessly. Just because prosecutors didn't build a good case against Alec, nobody on the set believes he has the right to fist-pump over her dead body. Some of them may even walk away from the film if this continues to happen."
So far Alec Baldwin himself has not made any comments about the matter just yet.
Tell us celebrity gossip fans, how do you feel about this story? Contribute to the buzz by dropping us a line with your thoughts in our comments section below. Also, come back here for all the latest news about your favorite Hollywood and reality television stars right here.
Editorial credit: a katz / Shutterstock.com