Justin Theroux Won't Talk About Jennifer Aniston
In 2015, after dating for a couple years – and honestly snatching the title of Hollywood's cutest couple at the time – Jennifer Aniston and Justin Theroux tied the knot. Three years later, they would go on to divorce, but the split didn't change the love and respect that these two have for each other. You can make up any headline you want, but Theroux and Aniston are the smoothest exes ever.
Justin Theroux – Doesn't Talk About Jennifer Aniston In Public For This Reason
Obviously, Theroux would want to praise Aniston day in day out – and she's got a lot of things to be praised about, but he doesn't do that. If you've been wondering why he doesn't, the "White House Plumbers" star talked about it with co-star Woody Harrelson in his latest Esquire interview.
Harrelson wanted to know how he felt when social media users would theorize about his short-lived marriage to Jennifer Aniston.
In response, Theroux said: "There's something to, once you're out of that, where I want all of my relationships to exist within the four walls of whatever room we're in. And I'm not trying to be evasive, but I talk to Jen-I don't talk about Jen. People will always want to gossip and say things, but you have to find that balance."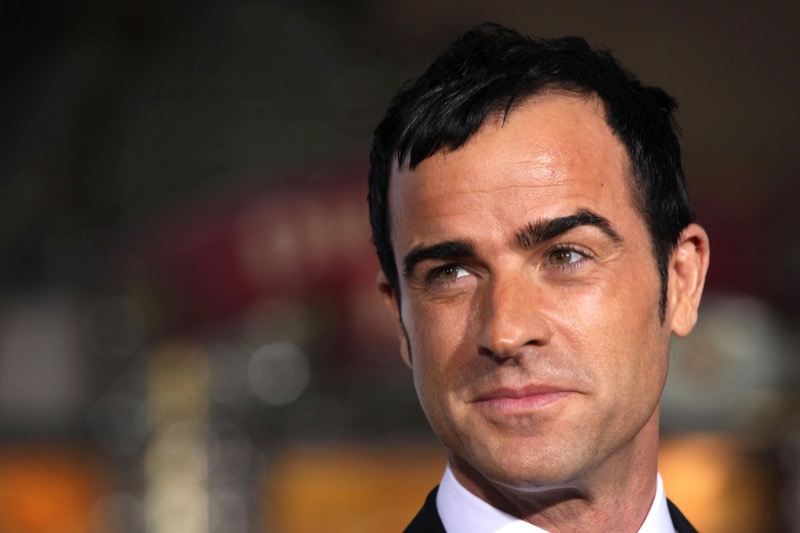 Theroux then added that being in a public relationship is never fun because even when you mean good, the press can twist your good intentions around and use it to cause a controversy. "Me saying anything, even if it was something loving, it would just turn into a thing," he said. "So it's a classic no-comment situation for me."
For example, we remember the rumor mill when Aniston revealed she struggled to have a baby and even had different treatments in order to conceive?
People thought she and Theroux divorced because she couldn't have a baby. Same theory was also applied to her ex-ex-husband Brad Pitt.
Jennifer Aniston and Justin Theroux's – Divorce Was "Lovingly Made"
Aniston and Theroux met on the set of "Wanderlust" in 2011. Got engaged in 2012 and finally tied the knot in 2015. In February 2018, they told the Associated Press that they had separated and wanted to get their narrative out. They confirmed that their split was "mutual and lovingly made" to stop speculations from mounting.
"Normally we would do this privately, but given that the gossip industry cannot resist an opportunity to speculate and invent, we wanted to convey the truth directly," they said. "Whatever else is printed about us that is not directly from us, is someone else's fictional narrative. Above all, we are determined to maintain the deep respect and love that we have for one another." They hoped to continue their "cherished friendship."
Be sure to catch up on everything happening with Jennifer Aniston right now. Come back here often for all Jennifer Aniston spoilers, news, and updates.
Editorial credit: DFree / Shutterstock.com