General Hospital Spoilers Wednesday, May 10: Drew Declares War, Olivia Suspicious, Sasha Claps Back, Spencer Determined
General Hospital spoilers Wednesday, May 10, 2023, reveals Tracy Quartermaine (Jane Elliot) has a different theory about who might have reported Carly Spencer (Laura Wright) and Drew Cain (Cameron Mathison) to the SEC. Olivia Quartermaine (Lisa LoCicero) feels uneasy. Maxie Jones (Kirsten Storms) needs help.
Marcus Taggert (Réal Andrews) cautions Portia Robinson (Brook Kerr). Sasha Gilmore Corbin (Sofia Mattson) puts Carly in her place. Spencer Cassadine (Nicholas Chavez) makes it clear to Trina Robinson (Tabyana Ali) what his plans are. Drew spews a threat.
General Hospital Spoilers – Wednesday, May 10, 2023: Tracy Quartermaine Offers A Different Perspective
As everyone else comes down hard on Ned Quartermaine (Wally Kurth) for allegedly reporting Carly and Drew to the SEC, Tracy will offer up a different theory that leaves everyone puzzled as to what her motives are. Is she just protecting her son, or is there something more to it?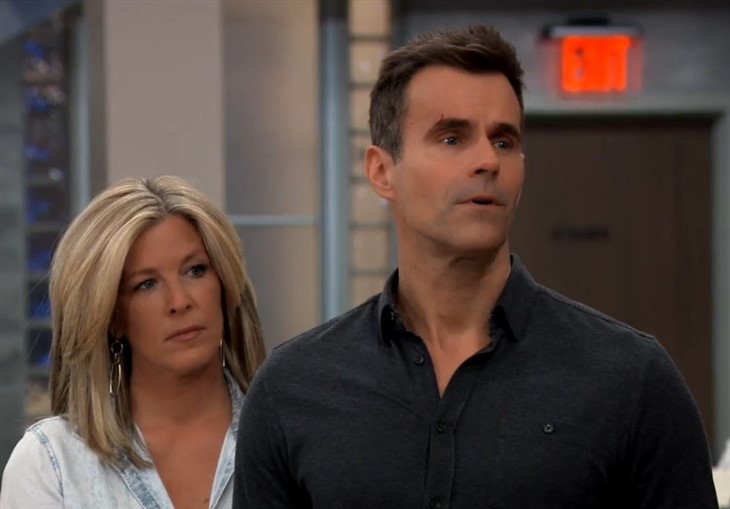 General Hospital Spoilers – Say Olivia Quartermaine Doesn't Trust Any Of This
Olivia is suspicious and thinks it's all too convenient that Tracy has another story to add to the mix. Still, it'll be tough for her to look her hubby in the eye when he asks whether or not she believes him.
GH Spoilers — Maxie Jones Needs Assistance
Maxie will plead her case to her mother, Felicia Scorpio (Kristina Wagner). What happened to Deception when Sasha went off the rails and Lucy Coe (Lynn Herring) and Valentin Cassadine (James Patrick Stuart) went off the grid?
General Hospital Spoilers – Hint Marcus Taggert Warns Portia Robinson
Marcus has a strong warning for Portia. Could this be about Curtis Ashford's (Donnell Turner) imminent return to Port Charles, or might he be worried that things haven't changed at all for Trina? Portia might not want to be too quick to judge what that I love you meant that Jordan Ashford (Tanisha Harper) relayed to her.
GH Spoilers — Sasha Gilmore Claps Back At Carly Spencer
When Carly tries to tell Sasha she doesn't need a legal guardian, Sasha could grow rather defensive. What's the deal, girl? Everyone is coming at her from every angle over Gladys Corbin (Bonnie Burroughs) lately and she's had enough of it.
General Hospital – Spoilers Leak Spencer Cassadne Tells Trina Robinson How It's Going to Be
Spencer has made up his mind. He is going to be Ace Cassadine's (Jay and Joey Clay) legal guardian one way or another. Just how far is he willing to push back against Esme Prince (Avery Kristen Pohl) to make that happen?
General Hospital Spoilers — May 10 — Drew Cain Declares War
When Drew gets back to town, he won't waste time racing home to the Q mansion to let Ned know what he's done. Of course, Ned hasn't done anything, but Drew doesn't know that. He will though. Wait for it.
Which storyline are you most looking forward to following on General Hospital on Wednesday, May 10th? Let us know, and keep checking back for more General Hospital news and spoilers.