Keanu Reeves Was Key To Killing Off John Wick In the Action Franchise
Uh… you know that "did he did he not survive" stunt the John Wick screenwriters pulled in the latest installment of the action franchise? Well, they didn't think it up all by themselves.
The man who plays the titular character onscreen – yes, I mean Keanu Reeves – was key to that moment playing out.
Keanu Reeves – Wanted His "John Wick" Character To Be "Definitely Killed Off"
Keanu Reeves is tired of playing John Wick, even if you aren't tired of watching him barely escape speeding bullets, knives and explosives.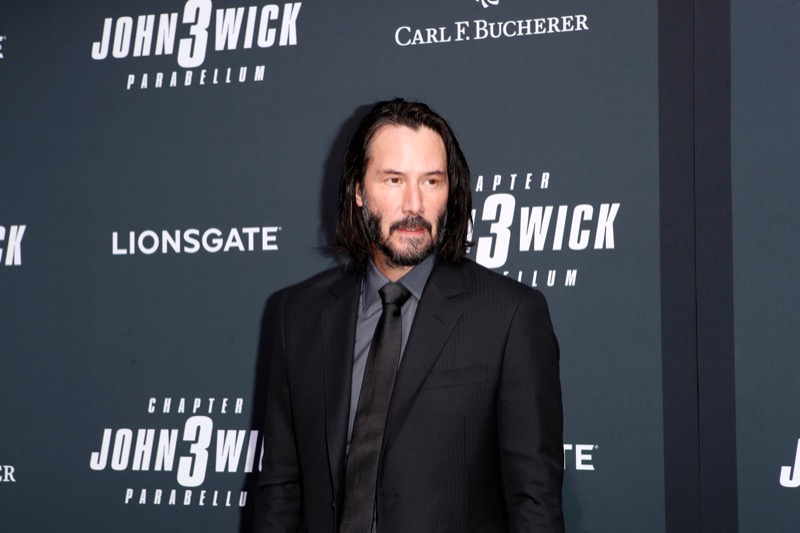 Reeves may have first played the character in 2014, but the intensity of the movies are reportedly doing a number on him.
Even though "John Wick: Chapter 4" had a budget of $100 million, it marked the biggest success for the franchise.
At the end, there were some clues pointing to the fact that the main character may not have survived his latest battle with the criminally insane gangs that won't let him rest.
Speaking to Collider in a recent interview, producer Basil Iwanyk revealed the reason the movie implied Wick's death.
"After the 2nd, 3rd, and 4th movie, making these films is so exhausting and it destroys Keanu, physically and emotionally," he continued. "By the end, he's always like, 'I can't do this again,' and we agree with him. The guy is just a shell of himself because he just goes off and goes for it."
He added: "We all want another 'John Wick.' We don't know what it looks like and when it will happen, but we love each other and we love this world. It's gonna be all hands to try to figure it out. Have we figured it out? No. And if we can't figure it out, will there be one? No, of course not. No one is gonna try to just jam it for the sake of jamming it."
The "10 percent" window was left there for any eventuality where Reeves goes, "oh well, let's ride it out one last time." And if that day ever comes, Iwanyk believes another magic will be made.
Before the pandemic upset plans, "John Wick: Chapter 4" was previously supposed to shoot back to back with "John Wick: Chapter 5."
Be sure to catch up on everything happening with John Wick right now. Come back here often for all John Wick spoilers, news, and updates.
Editorial credit: Kathy Hutchins / Shutterstock.com