Keke Palmer Responds With 'I'm A Motha' T-shirts After Boyfriend's Mom-Shaming Remarks
The month of July came with its own special drama. It so happened that on Wednesday, July 5, Keke Palmer's boyfriend Darius Jackson made a somewhat nasty tweet about Keke's outfit at singer Usher's concert after a clip of Usher serenading Keke at the event was uploaded online.
Keke spotted an all-black maxi sheer outfit for the concert and after seeing the clip of Usher serenading his girlfriend, Darius took offense and rushed to his Twitter account to tweet, "It's the outfit tho.. you a mom," publicly mom-shaming Keke whom he shares son Leodis, 4-month-old with.
Of course, the tweet did not sit well with Keke's fans and a lot of Twitter users, and lots of Twitter users didn't hesitate to call him out on it by writing comments like, "corny" and "insecure. "Seeing that his tweet generated lots of backlashes, Darius returned to share that irrespective of what people think or how his tweet was perceived, he went on to explain in his own way that his feelings were valid.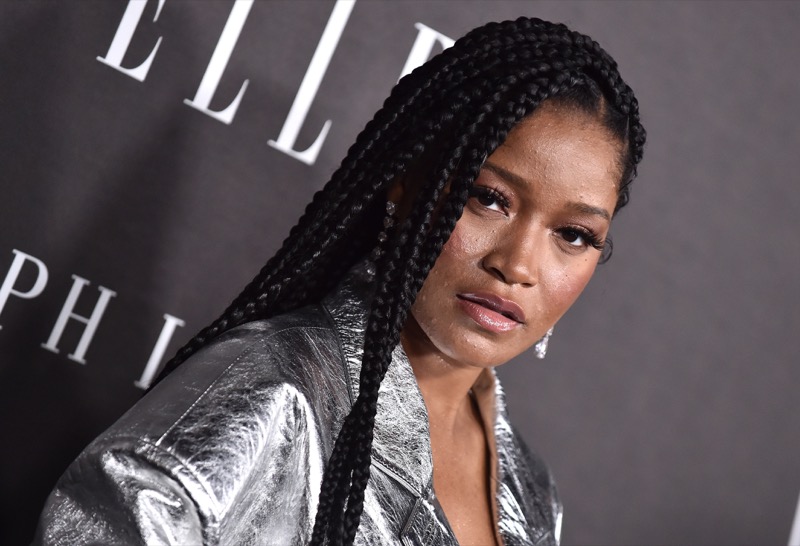 "We live in a generation where a man of the family doesn't want the wife & mother to his kids to showcase booty cheeks to please others & he gets told how much of a hater he is," tweeted Darius that same day as he added, "This is my family & my representation. I have standards & morals to what I believe. I rest my case."
Keke Palmer — Keke's Epic Response Is Everything
The following day, the "Alice" actress made her own tweet which seemed to subtly tell Darius to cry her a river because she is every bit unapologetic about anything.
Taking to her social media account on Thursday, July 6, the star of "Nope" posted pictures of the controversial outfits and captioned it, "I wish I had taken more pictures but we were running late!"
She also added, "I am telling y'all right now, if you haven't seen @usher YOU MUST GO!! HE WAS SO FABULOUS!! Giving theater, Atlanta downnn, tips and tricks and just absolutely iconic. I was truly inspired as a performer. I whooped some ass in spades too! Where is that pic of us all together with the King himself??"
To make matters worse, Usher Waltzed into the post and commented, "The Big Boss!! Thank U for coming."
As if that wasn't enough, the next day, Friday, July 7, Keke released a video where she's having fun with her 4-month-old son but that's not the gist. The gist is that Keke used that medium to market her new merch that she labeled, "IM A MOTHA," and "Stevie to the bullshit."
She captioned the tweet, "One thing is certain and one thing is true, IM A MOTHA, through and through!" She also went on to ask her fans, "To all my mom's out there, how did your baby change you??"
Speaking for herself, Keke said, "Mine empowered me! On such another level, my perspective changed because when my baby is good I'm GREAT! Look at that face! Gratitude galore."
Be sure to catch up on everything happening with Keke Palmer right now. Come back here often for all the Keke Palmer's spoilers, news, and updates.
Editorial credit: DFree / Shutterstock.com