Kourtney Kardashian Proudly Mocked Sister Kim's Body
The Kardashians spoilers reveal that Kourtney Kardashian proudly mocked Kim Kardashian's body. She didn't hold back in the latest episode of the family's Hulu series.
This season follows their explosive feud, which started with Kim's collaboration with Dolce and Gabbana. However, things got even more vicious as time went on. Keep on reading to see what Kourtney said about some of their fights.
The Kardashians Spoilers – Kourtney Kardashian Reveals Vicious Fight
The Kardashians spoilers take fans behind the scenes at Kourtney's vicious fight with Kim. She admitted that she used to mock her sister's body.
In one scene, the family celebrated Kourtney's 44th birthday. Kim handed her a funny card. It read: "I'm proud to call you my sister. Hopefully, this makes up for all the other things I've called you."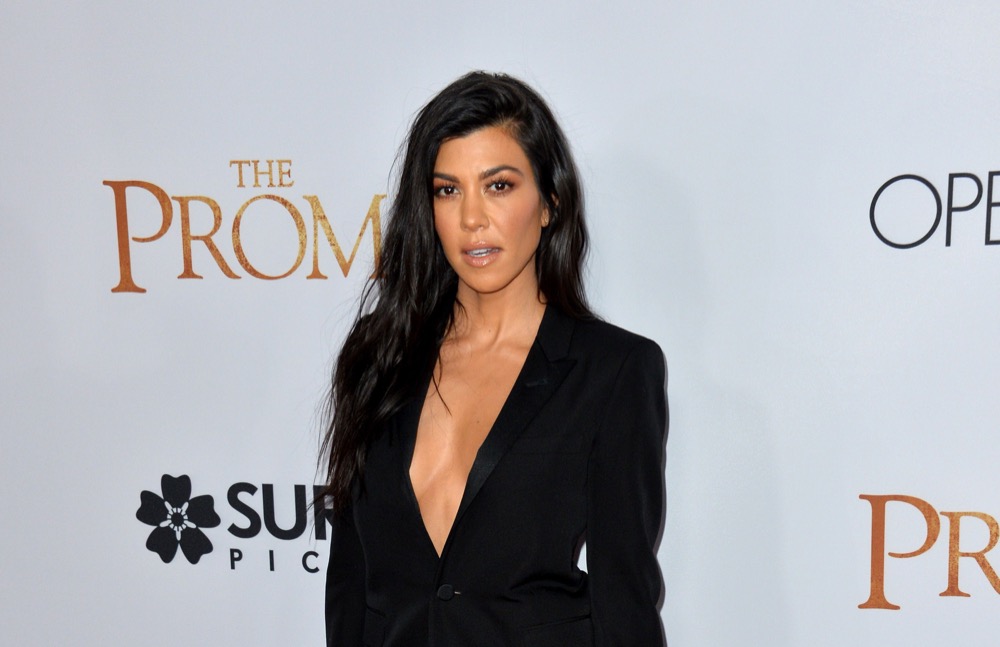 Kim laughed when she took the greeting card from Kourtney. She admitted that she didn't know how Kourtney would react to it.
In her confessional interview, Kim confessed that she loves shopping for funny greeting cards on the internet. She felt that it spoke about the true nature of their relationship. In their confessional, Kourtney admitted that she would say cruel things about Kim's body.
"We all used to say the meanest things. I used to have no feelings. All I would say is like, 'You're so f***ing cellulitey," Kourtney admitted.
"Like, in high school, she'd be like, 'Ew, my sister has saggy t*ts! You would hate her," Kim explained. "And like, guys at school, like, at a party, and I'd literally walk away crying and be like, 'Bye guys.'"
Kourtney laughed and said: "Well, I'm sorry for the past." This revelation comes amid Kourtney's feud with Kim. The two hashed out their differences in the fourth season. However, they still can't see eye-to-eye even if they get along in this particular instance.
The Kardashians Spoilers – Kim Kardashian Trolls Kourtney
According to The Kardashians spoilers, there's a clue that suggests Kim trolled Kourtney. She attended the CFDA Fashion Awards in New York City.
She wore a black halterneck dress that featured crosses all over it. It was designed by the brand Chrome Hearts.
Fans think Kim is shading Kourtney's collaboration with the brand. She received a stroller from Chrome Hearts before giving birth to her son Rocky. The stroller was also covered in the brand's iconic crosses. Some fans took to Reddit to speculate over the meaning behind Kim's red-carpet look.
"Chrome Hearts — she's coming for Kourtney again, right?" one fan asked.
"Kim and Kourt have been coming for each other all year," another user wrote.
What are your thoughts on Kourtney Kardashian admitting that she mocked Kim's body? Do you think the two sisters are still feuding? Sound off below in the comment section.
As always, check back for more of The Kardashians spoilers, news, and updates.
Editorial credit: Jaguar PS / Shutterstock.com