Jada Pinkett Smith Has This To Say About The View's Ana Navarro
It's somehow surprising that Jada Pinkett Smith was really cool with the backlash she received from "The View's" co-host Ana Navarro.
In October last month, Ana had been sharing her view on how she thinks Jada had been intentionally mentioning Will Smith's name while promoting her memoir "Worthy."
Ana's first dropped her opinion on October 11 when she said the actress purposely "drops these bombshells" about her marriage with the "King Richard" actor, "to sell books," and said, "I find it unseemly." The next time she had something to say about it was on October 23, during "Hot Topics."
Ana told co-host Sunny Hosting, "I'm done with the Jada thing, and I'm done defending Will because Will is out there supporting her. I think Will is being held emotionally prisoner. But you know what? It's their stuff." When Sunny suggested that if she read the book she might have a change of heart, Ana screamed, "I don't wanna read the book. I don't wanna give them another dime for her emasculating and embarrassing him to everybody in the world."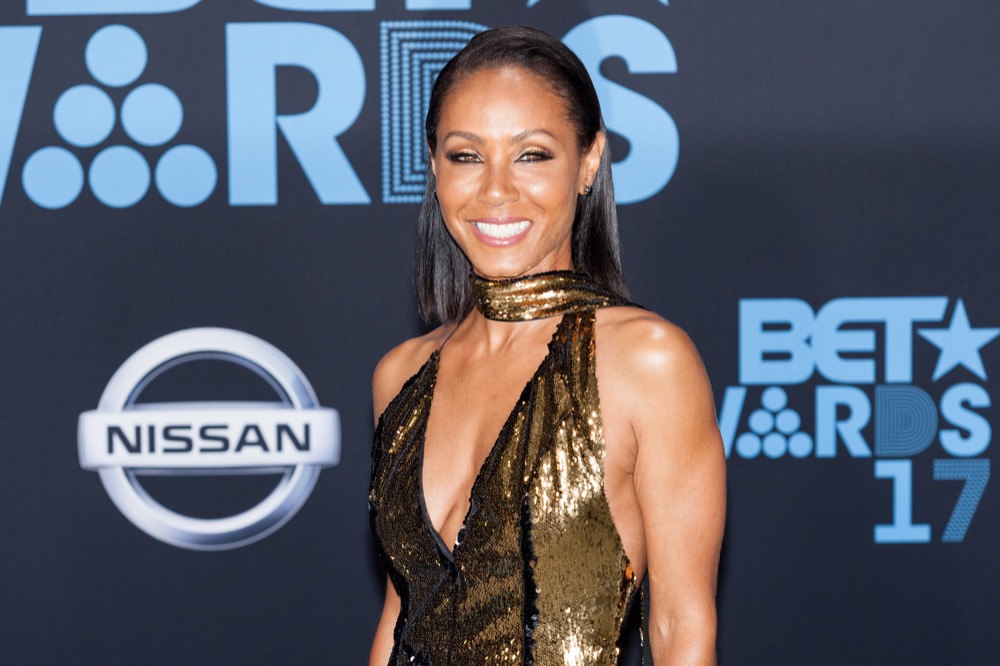 During a recent appearance on "The Breakfast Club," Jada responded to Anna's Criticism.
Jada Pinkett Smith — Jada Simply, "Let It Go"
During her interview, the "Girls' Trip" actress reasoned that Ana was merely speaking based on "clickbait" and is convinced that if Ana took time to read the book her opinion would definitely change. Jada said, "Well, I think if she took time to read the book, you know? I think that … if you wanna just read headlines, I could see how that could be confusing. But the book is right here."
She went on to say, "People have a right to their opinions. I always know that anybody who's saying that hasn't really done their homework. But, you gotta expect it too because of what the headlines are, what 'clickbait' is." She also added, "Will knows what it is, I know what it is, my kids know what it is, and, more importantly, Great Supreme does too. That's really all I'm concerned with at the end of the day."
Later on in the interview, Jada was asked if she holds grudges for people who speak ill of her or keep track of them, she replied, "I let it go. Because let me tell you — I've been there. I'm not gonna sit up here and act like I haven't. I've been there, thinking I know based on headlines. … I have no judgment because I've been there."
Meanwhile, Will Smith has been very supportive of Jada's memoir and even penned a sweet tribute to her which read, "I know it wasn't easy to excavate the depths in that way. I applaud and honor you. If I had read this book 30 years ago, I definitely would have hugged you more. I'll start now. Welcome to the Authors Club. I love you endlessly."
Be sure to catch up on everything happening with Jada Pinkett Smith right now. Come back here often for all the Jada Pinkett Smith's spoilers, news, and updates.
Editorial credit: Jamie Lamor Thompson / Shutterstock.com