Kate Middleton's Glamour Display Overshadows Prince Harry's Coveted Project
Now that's how you keep your name in the spotlight. Kate Middleton certainly looked glamorous when she made her debut at this year's Rugby World Cup in France.
The Princess of Wales was so radiant that she managed to steal the limelight from her brother-in-law Prince Harry, who is currently in Germany for the 2023 Invictus Games. Here's what you need to know.
Kate Middleton's Glamour Display Overshadows Prince Harry's Coveted Project
There's no doubt that all eyes were on the Princess of Wales when she attended the England vs. Argentina game in France for the 2023 Rugby World Cup.
Kate Middleton was glowing as she cheered on Team England and chatted with those who were in the stands near her.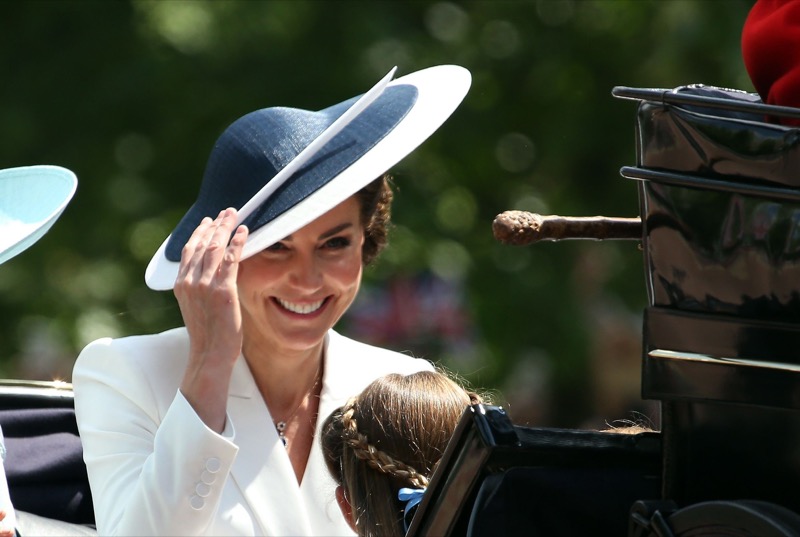 She also wore a white jacket suit that she wore for Princess Charlotte's christening back in 2015.
Kate Middleton looked so good, that people seemed to forget that Prince Harry was in the UK only 24 hours prior to the World Cup starting in France.
He managed to grab some attention for honoring his late grandmother by making a trip to Windsor.
He then promptly left the UK and flew to Germany, where he is expected to be joined by his wife Meghan Markle later in the week. Clearly, the Duchess of Sussex did not want to step foot in the UK.
The Princess Of Wales Is Making Headlines For Her Radiant Look
It's not very often that the British media stays quiet about Prince Harry but that's exactly what happened the moment Kate Middleton stepped into the stadium to watch England play Argentina.
Interestingly enough, she was by herself as her husband Prince William was nowhere to be seen. That might have also contributed to the fact that the Princess of Wales looked so comfortable and at ease during the game.
Either way, no one can argue that Kate Middleton's glamor certainly overshadowed Prince Harry's coveted project.
Let's see if Meghan Markle will manage to steal the spotlight and put it back on them by the end of this week. There's no doubt that she's going to wear something that will turn heads.
Tell us, what do you think of this story? Drop us a line in our comments section below with your thoughts.
Also, don't forget to come back right here for all the latest news and gossip about all of your favorite British royals, Hollywood actors, and reality television stars. We've got you covered.
Editorial credit: Sean Aidan Calderbank / Shutterstock.com