The View Joy Behar Thinks Taylor Swift's Boyfriend Travis Kelce Is An Idiot
Joy Behar is not amused with Taylor Swift's new boo, and while almost everybody, celebrity or fan, is rooting for the pair, she'd rather see this relationship end. Why?
All Travis Kelce ever did when he was younger was objectify women and kinda wish the "ugly" ones would just disappear, or at least know their place.
Should he really he judged by all the mean things he said ten years ago? Ten years is actually a long enough time for someone to undergo a complete transformation. "The View" weighs in.
Travis Kelce – Once Criticized "Fat" Girls And Told "Ugly" Ones To Stop Trying Out For Cheerleading
These days, Taylor Swift and Travis Kelce is all the internet wants to talk about. I mean, if "Karma is the guy on the Chiefs, coming straight home to me" isn't relationship goals, then I don't know what is. These two are supportive of each other's endeavors.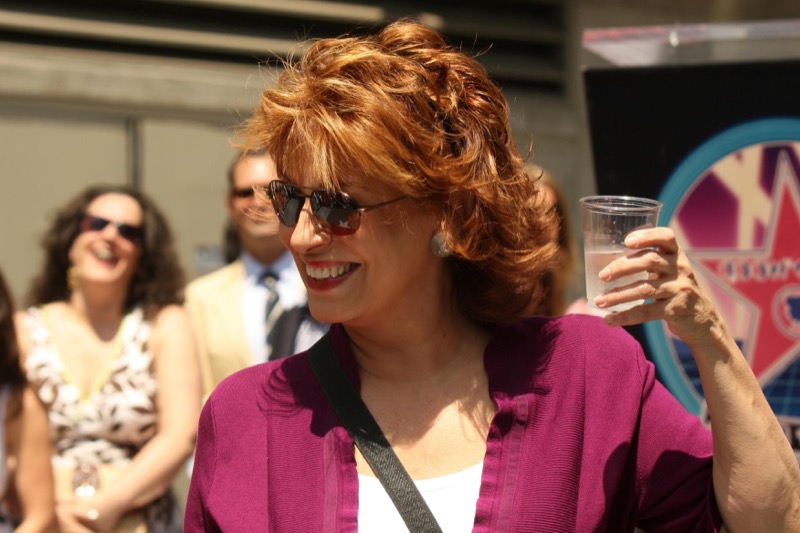 Taylor Swift has attended some of his games, and he actually flew to see Swift perform during the international leg of her "Eras" tour. And then there's that kiss that the internet cannot get over.
Joy Behar isn't seeing the joy and love the rest of us are seeing. What she's seeing is what Travis Kelce has done so far with his life.
On Thursday's episode of "The View," Behar, a self-confessed Swiftie, shared her input on Swift's latest man. And like bringing a bad boy home for Thanksgiving dinner with family, she's not impressed.
When moderator Whoopi Goldberg brought up the "illiterate" tweets Kelce shared with fans over a decade ago, Behar wished Swift would hop in that getaway car so fast and distance herself from a man she thinks is an "idiot."
As Goldberg noted, "some of the [tweets] date back to 2010." She also urged her "The View" co-hosts to find her a "high school boy who hasn't said something stupid about girls."
Behar, on the other hand, didn't think highschool Kelce's tweet were something any respectable young man should ever have shared.
"Here's one of his quotes: 'Damn, the Clippers girls gotta be the girls that don't make the Lakers team 'cause they was all ugly,'" Behar read, before adding, "He's illiterate. He's obsessed with the girls. I'm looking. That was his thing. [He wrote], 'Why can't girls hide they back fat?,' [and], 'I feel like if you want to be a cheerleader, you have to pass a beauty test. There's too many ugly cheerleaders out here.'"
Joy Behar – On Why She Wants Taylor Swift To Break Up With Travis Kelce
When Goldberg asked her why the tweets anger her so, Behar replied, "I'm a Swiftie and I love her because she's getting young people out to vote, so I don't want her to be stuck with this idiot."
Co-hosts Alyssa Farah Griffin and Horstin agreed with Goldberg on trying not to be so judgemental of Kelce, especially since they felt Kelce and Swift were from a generation that grew up with social media and so were reliable to make mistakes.
What do you think of the debate? Do you think youth isn't an excuse for Kelce to say the mean things he said about girls or do you think he's changed? We'd love to hear your thoughts.
Be sure to catch up on everything happening with Taylor Swift right now. Come back here often for all Taylor Swift spoilers, news, and updates.
Editorial credit: s_bukley / Shutterstock.com