Meghan Markle Expecting A Star On Hollywood Walk Of Fame?
British royal family news shows that Meghan Markle, aka the Duchess of Sussex, is "hinting" that she has a big comeback in the works.
She spilled her news at Variety magazine's 'Power of Women' event in Los Angeles Thursday night. What are her plans? Nothing she can talk about; or rather, nothing to talk about?
Meghan was wearing "$895 Aquazzura heels" but the smoke and mirrors, the sound and the fury, déjà vu all over again atmosphere was her real look.
When asked by someone what exact projects she was referring to, she murmured that she and her husband "Prince Harry were working on exciting' new projects and can't wait to announce them" according to the Daily Mail.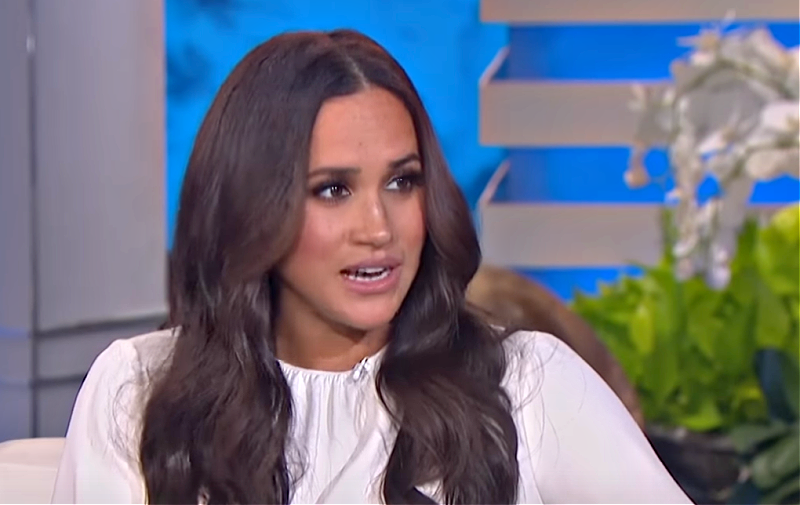 Royal Family News – Meghan Snubbed By Oprah?
The former basic cable actress gave a shout out to "Archewell Productions – the production company she founded with Harry" which thus far has created a magnum opus about the Z-list life she and her clown prince are living.
The event was littered with celebs including Leo DiCaprio and Meghan's interviewer Oprah Winfrey, but no one took a pic with Meghan—just pics of her all alone, looking desperately happy. Also in the crowd were Billie Eilish, Dua Lipa, Margot Robbie and Carey Mulligan.
Royal News – Meghan's Red Carpet Moment
No one at the event had anything to say about Meghan but brand expert Nick Ede told MailOnline mentioned that she managed to get a picture taken in the vicinity of a couple of "powerful" Hollywood women indicating "it is big hint that she is pushing to do more TV and film." If only those people would talk to her.
Ede noted that now that the writers' strike is over "studios are desperate for content" which is not exactly a glowing assessment of Meghan's attributes.
He added that "the Duchess chose to praise the everlasting impact of Suits" the only show she can be associated with.
Royal Family News – Meghan's Bid For Stardom
The outlet noted that Meghan "Producing a film would bring home £2million-plus, as well as royalties on top if it was a box-office hit. A star on the Hollywood Walk of Fame could also be in the offing, Mr Ede claimed."
Posters weren't as enthusiastic as Ede, with one writing "With the track record of failure to produce anything for Spotify or Netflix until others stepped in, I doubt it" and another pointing out "Nice to see, she is still enjoying her privacy in private."
Be sure to catch up on everything happening with the royal family. Come back here often for royal family news and updates.