Tom Hanks Shares How He's Not Always Professional On Set
The star of "The Terminal" Tom Hanks has just confirmed that sometimes even Mr. Nice Guy can be imperfect. During the promotion of his debut novel "The Making of Another Major Motion Picture Masterpiece" on "BBC," a novel centered on his career as a superhero in Hollywood, Hanks revealed that he's not always fun and merry on set, sometimes he's a jerk.
The 66-year-old actor told the outlet, "I have pulled every single one of those moments of behavior myself on a set. Not everybody is at their best every single day on a motion picture set."
"I've had tough days trying to be a professional when my life has been falling apart in more ways than one and the requirement for me that day is to be funny, charming and loving — and it's the last way I feel," said Hanks.
Tom Hanks — Lateness On Set Is A "Cardinal Sin"
Hanks also told the outlet that no matter what be the case he always does his best to be punctual at work, he takes timing very seriously, and regards lateness as a "cardinal sin."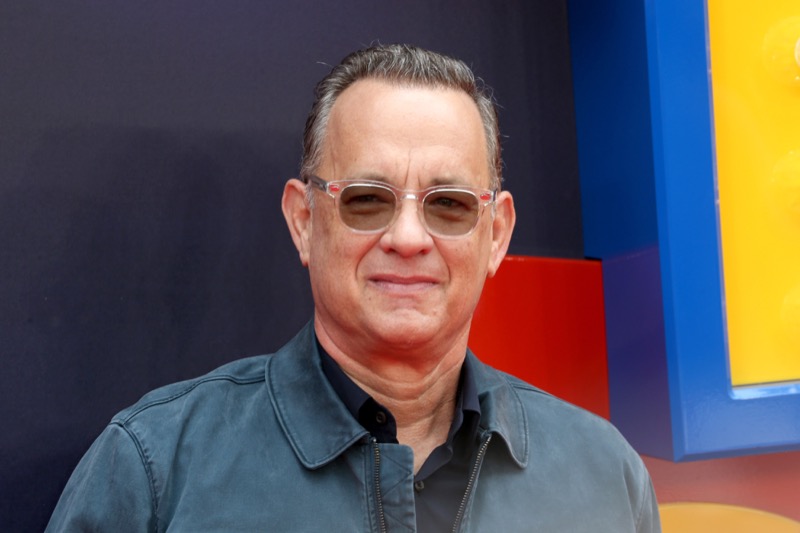 The "Cast Away" actor said, "What cannot occur on a motion picture is that someone cannot monkey around with the timing or the length of the shoot or the budget. That is a cardinal sin in the motion picture business."
He further added, "You will be amazed at how many people know that they can get away with it, and are told they can get away with it, because they are carrying the movie on their shoulders."
Hanks also didn't hold back in referring to some of his fellow actors as "cry babies, psychological trainwrecks, on-the-wagon alcoholics, off-the-wagon addicts."
Tom Hanks — On Tom Hanks' Novel "The Making of Another Major Motion Picture Masterpiece"
As mentioned earlier, Hanks' new novel is based on his Hollywood career. The story follows the production of a superhero movie, with one of the characters being an egotistical actor who disrupts and delays filming.
In a recent interview at "Q with Tom Power," the actor shared how writing, for him, is, "a cross between a hobby and a mission."
Speaking about his new career path in writing, Hanks said, "When anybody says, 'Yes, I've written my first novel,' what they should say is, 'Yes, I've written a novel.' First' has a hint of more to come — how do you know? That's whistling in the dark if you ask me!"
Continuing, he said, "By and large, everybody thinks they know how movies are made," he said. "And I will tell you this: the odds are against you being able to make any movie. Any movie, it's a miracle that it gets made at all.:
"The odds are equally stacked against you making the movie that you want to make. And then the odds are still stacked against you about making a movie that works. And this does hinge on a handful of bolts from the heavens, literally a deus ex machina."
Be sure to catch up on everything happening with Tom Hanks right now. Come back here often for all the Tom Hanks' spoilers, news, and updates.