Whoopi Goldberg Admits She Should Have Checked Her Racial Slur On The View
On Wednesday's episode of The View, the "Sisters Act" star and co-host used a word considered an ethnic slur on air, and she's now apologizing for it.She really "should've thought about it a little longer."
Whoopi Goldberg – Apologizes For Using A Word Perpetuating Negative Stereotypes of Romani People
Whoopi Goldberg let slip a word with racial undertones during a conversation about former US President's Donald Trump's reaction to the 2020 election. Goldberg said that many of Trump's supporters believe that "he got 'gy—-d' somehow in the election", using the term for cheating that drives forward a negative stereotype about the Romani people.
Almost immediately after the show aired, Goldberg appeared in a video message to apologize for her poor choice of word. "You know, when you're a certain age, you use the words that you know from when you were a kid or you remember saying, and that's what I did today, and I shouldn't have," she began in the video that was shared through her official Twitter account.
"I should've thought about it a little longer before I said it, but I didn't," the actress added. "And I should've said cheated, but I used another word, and I'm really, really sorry."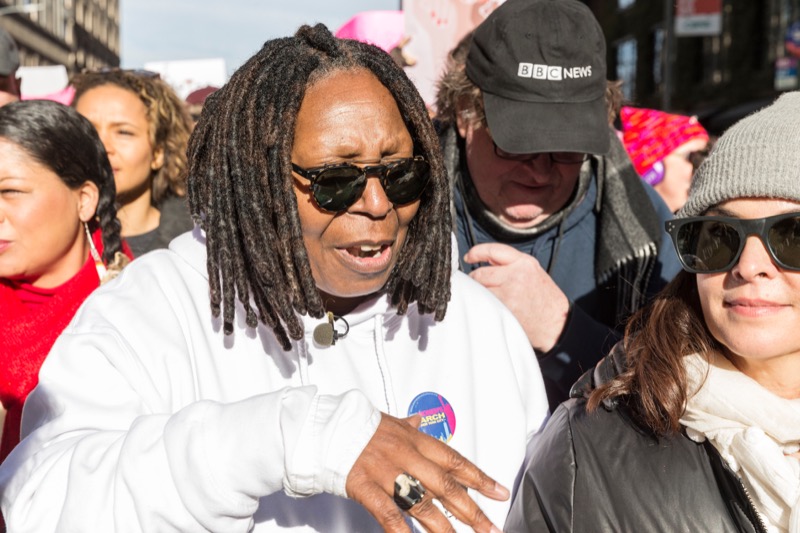 This is not the first time that Goldberg has been criticized for her thoughts, as early last year, she was suspended from The View for two weeks for arguing that the Holocaust, which saw the massacre of 6 million Jews, was not about race. She also used controversial wordings to describe the killing of black people by the police in America.
Fans React To Whoopi Goldberg's Apology Following Her Use of Racial Slur On Air
Goldberg's apology for the Wednesday episode provoked a reaction from her fans, some of who defended her ignorance, saying that she probably never knew it would hurt the Roma people.
Another user, while acknowledging the sensitivity of the word, gave her a pass, writing: "She's said lots of horrible things, but I have to defend her here. Most people don't know the etymology of the word … and almost no one who uses it means to offend the Roma people. Now that we know, we can stop using it, but I'll give her a pass."
Be sure to catch up on everything happening with Whoopi Goldberg right now. Come back here often for all Whoopi Goldberg spoilers, news, and updates.
Editorial credit: lev radin / Shutterstock.com