Little People, Big World Spoilers: Audrey Roloff's Very Unsafe Decision Gets Called Out
Little People, Big World spoilers reveal that Audrey Roloff is getting more backlash as she shares yet another date with her husband, Jeremy Roloff. Audrey is constantly posting about the dates that she and Jeremy go on and how intentional they try to be with dating.
It has become their mission in life to spend one whole day together a week. This has become a little annoying for her fans and they continue to call her out about it. Now they are telling her that she is making some dangerous decisions on these dates.
Little People, Big World Spoilers – What Happened?
Audrey and Jeremy went for a run together and she documented it with photos and a map of the run. She captioned it, "Longest runs since before having kids and I got to do it with my guy so it felt like the good ole days." They ran almost 11 miles and it took them a little over an hour. She then shared the app that she uses for her runs. As soon as her fans saw this, they began to throw shade her way.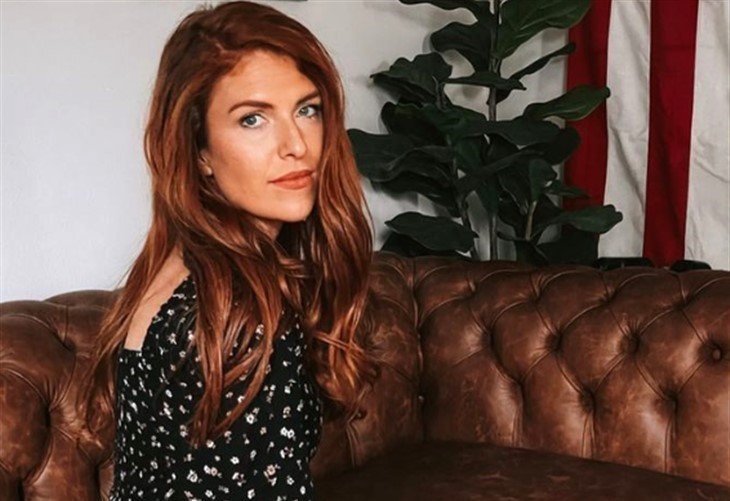 The problem that fans had with this post was the fact that she tagged the exact location of where she was running. This made her fans worry about her safety and thought that it was pretty dangerous to share with the world where she happened to be going at the exact time.
Little People, Big World Spoilers – Fans React
When fans started to show their concern, they were quick to tell her exactly what they were feeling. One fan began, "So strange to volunteer your exact running location to your million-plus followers. Doesn't seem very smart or safe." Another added, "I agree, plus everyone knows where they live with small children.
They know their routine etc… they practically scream… 'hey we are at our Bend house, come rob our other house. Our neighbors are not close and no one will hear you.'" One more added, "Same! I turned off the maps on Strave for that exact reason. It's too creepy that everyone can see where you are."
The comments kept coming too. Another chimed in with, "I'm not a serial killer, but I know where that trail is lol. She probably posted it right as they finished too, instead of waiting a few days or even hours. This is so strange because this is a very wooded area and she mostly runs alone!"
It is clear that Audrey's fans were concerned for her safety and they hope that she won't continue to share her location when she is alone.
Be sure to catch up on everything happening with Little People, Big World right now.Come back here often for more Little People, Big World spoilers, news, and updates.