Why Fans Are Hating On Jamie Lynn Spears After Her DWTS Debut
Jamie Lynn Spears is in the hot seat right now, or is it hot shoes? One dance down and fans are already praying and wishing that she's sent home, or even, if we're going to mention the darker thoughts, that her hot dancing partner would drop her.
Yes, it has something to do with her elder sister Britney Spears. And no, it's not because she recently showed off her ageless moves with knives.
Jamie Lynn Spears – Faces the Wrath of Fans After Dancing With Pro Alan Bersten
Let's just say that Jamie Lynn Spears is brave for putting herself out there, because there's no way she wouldn't have seen this storm coming.
It came for her when she released her memoir, "Things I Should Have Said," and repeated when she got the chance to return in her starring role for Nickelodeon's "Zoe 101" reboot.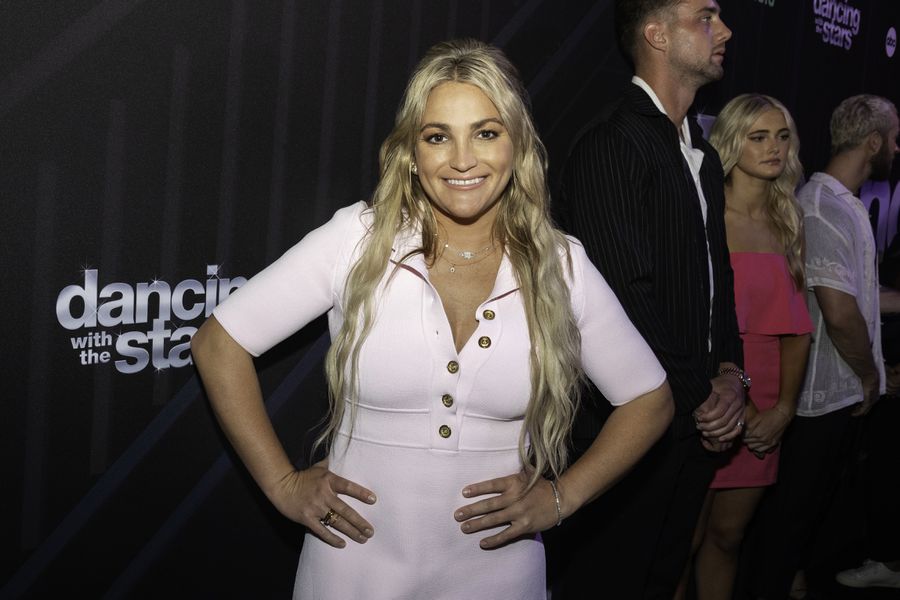 "Dancing With the Stars" was no different, and fans don't seem to care that Britney has sort of reeled back on some of the nasty things she said about her sister. She even supported her sister starring in "Zoe 102" by visiting her on the set of the shoot.
However, fans still don't want to see the younger Spears doing anything that makes her happy and content. "Her signature move is throwing her sister under the bus," a fan blasted after her Tuesday debut, where she did a bold dance with partner Alan Bernsten in a sexy yellow dress lined with black.
Another fan snidely commented, "Should've been called dancing with the stars' sister this season." Others questioned the reason Jamie Lynn Spears was invited on the show instead of her fabulous and more popular sister Britney Spears.
Britney Is Doing Her Own Dancing On Instagram, And Fans Are Loving That She's Finding Happiness Amidst All Of Life's Painful Blow.
As you already know, her and pretty boy Sam Asghari are going through a divorce, and her sons just moved to Hawaii with their father.
Just recently, Britney posted a video of herself dancing with some kitchen knives, only, they weren't real as fans feared. Turns out Britney was just recreating an iconic Shakira moment.
So nothing to see here. Except the Britney Spears fandom tearing down Jamie Lynn Spears. Be sure to catch up on everything happening with Britney Spears right now.
Come back here often for all Britney Spears spoilers, news, and updates.