Do Americans Really Want Prince William To Be King of England Now?
Do Americans really want Prince William to be King of England right now? That's what one report seems to suggest. Here's what you need to know.
Royal Family News: Do Americans Really Want Prince William To Be King of England Now?
According to GB News, a new poll suggests that Americans would love to see Prince William take the throne sooner or later.
They think that the British monarchy could use someone young and modern like William to reshape things over at Buckingham Palace.
Apparently, there aren't many people who are impressed with what King Charles has done in his first year as a monarch and believe that change is needed, and fast, too.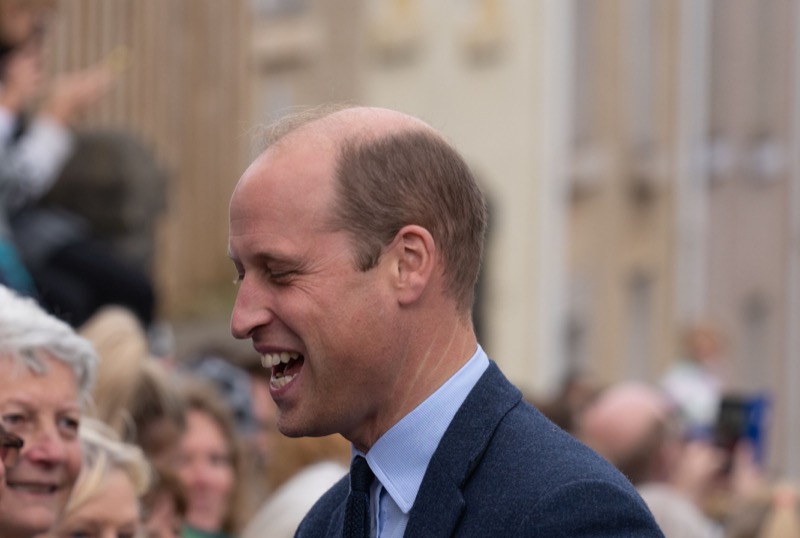 One royal watcher even put it this way to GB News in a new interview, "I hate to say it but once William takes the reins I think it will be a much different sentiment. I think people want William to skip Charles, even though I think that he's going to be a great King and he is a great King. I think once he [William] gets the reins, I think things are going to change and I think they will survive long term."
Royal Family News: Prince William Is Going To Have To Wait His Turn
WIth that said, it's unlikely that King Charles will step down and allow Prince William to be King of England when he's waited his entire life for the job.
Plus, King Charles feels as though he has a point to prove. Now that he's one year into the job, he wants to make his mark on the throne and of course, leave a long-lasting legacy.
If he had to wait his entire life to be king, then there's no doubt that he feels his son Prince William can at least wait another decade or two.
So far Kensington Palace has not made any comments about the matter. That said, there's a very good chance that William will just have to wait a very long time before it's his turn to wear the crown.
Tell us, what do you think of this story? Drop us a line in our comments section below with your thoughts.
Also, don't forget to come back right here for all the latest news and gossip about all of your favorite British royals, We've got you covered.
Editorial credit: Chris Brunt / Shutterstock.com