Why Tom Cruise Failed To Show Up At The Oscars
There's nothing more awkward in this world than running into your ex, right? Well, it's even worse when you run into your ex while the entire world is watching. And that's exactly what Tom Cruise wanted to avoid as there's a new report that says he purposely missed the Oscars this year because he didn't want to see his ex-wife, Nicole Kidman. Here's what you need to know.
This Is The Reason Why Tom Cruise Failed To Show Up At The Oscars
While the chances of the two of them running into one another might have been slimmed to begin with, it seems like Tom Cruise didn't want to take any chances. One source close to the Daily Mail even said, "Tom was not there because she was there, and he did not want a run-in."
Tom's people even told the Oscars organizers not to take it personal and that he simply had a scheduling conflict. Still, almost everyone in Hollywood knows that Tom and Nicole have never been on good terms ever since the Hollywood actor decided to pull the plug on their marriage back in 2001.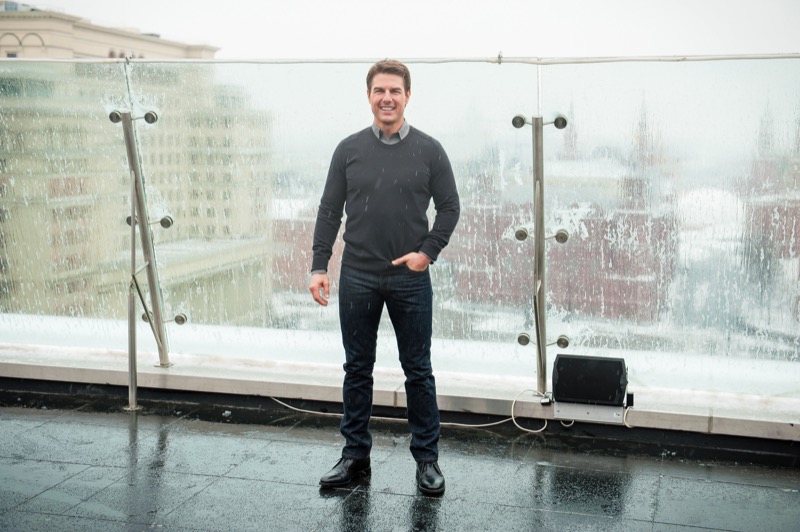 During an interview with Vanity Fair in 2013, when asked about the divorce, Tom even said of his ex-wife, "She knows why, and I know why, [we divorced].
She's the mother of my children, and I wish her well. And I think that you just move on. And I don't say that lightly. I don't say that with anything. Things happen in life, and you do everything you can, and in every possible way, and there's a point at which you just sometimes have to face the brutal reality."
Tom Cruise – Was A No Show
Of course, many critics commented on the matter with, "I actually feel sad for Mr. Cruise. He's so anxiety-ridden that he appears unable to truly enjoy his fame, his wealth. Sad," along with, "More likely he felt why grace this travesty of an awards show with his obvious star power. They may sniff at Maverick but it brought in more dollars than all the other movies."
Tell us celebrity gossip fans, how do you feel about this story? Contribute to the buzz by dropping us a line with your thoughts in our comments section below. Also, come back here for all the latest news about your favorite Hollywood and reality television stars right here.
Editorial credit: ILya Soldatkin / Shutterstock.com