Will Smith Has Earned Right To Hollywood Return, Says Showbiz Pal
Will Smith doesn't deserve to get cancelled after slapping Chris Rock at the Oscars, according to his friend Cedric the Entertainer. And Smith's buddy also offered new insights on why that slap occurred. However, Cedric took time to reflect on the cancel culture phenomenon as well.
Find out what Cedric revealed about the relationship between Will and Chris. And learn why he feels Smith deserves a full Hollywood comeback. Get all the details below.
Will Smith – Deserves To Return To Hollywood, Says Pal
Slapping Chris Rock at the Oscars shouldn't mark the end of Will Smith's career, according to his friend Cedric The Entertainer (real name: Cedric Antonio Kyles).
And Smith's friend also offered hope that Chris and Will reconcile in the future. However, Cedric shared that he feels that slap didn't stem from just a one-time joke, noted the Daily Mail.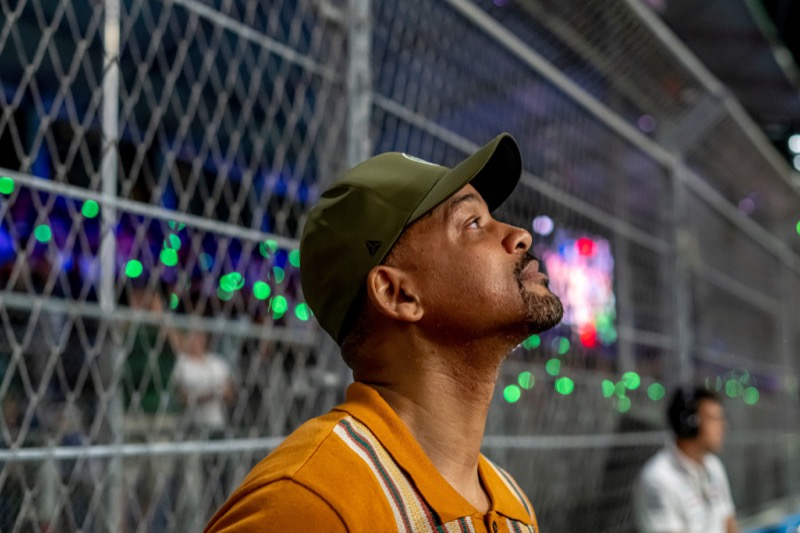 Cedric admitted that Rock joking about Jada Pinkett Smith's shaved head angered her husband Will. But he insisted that the slap resulted from a feud years in the making rather than a single badly timed comment at the Oscars. And Cedric also attacked the attempts to end Will's career as a result of his angry outburst at the Oscars.
"People are human beings and they make human mistakes. So this idea of canceling people out of their lives and saying they can't exist anymore or they shouldn't, I feel that that's a bridge too far. And it's usually done in the sense of blind internet power," said Cedric about cancel culture.
Cedric The Entertainer says Will Smith deserves a Hollywood comeback https://t.co/0JNVZJNjfz

— Daily Mail Celebrity (@DailyMailCeleb) May 6, 2023
Chris Rock And Will Smith – Both Suffered After Oscars
However, Cedric also believes that the aftermath of the Oscars scandal impacted Chris Rock just as much as Will Smith. And he shared that Rock had joked previously about Jada Pinkett's career. As a result, even though that Oscar one-liner got blamed for the slap, Cedric sees the assault as building up over time.
"A lot of people thought that it was the joke itself," noted Cedric about Smith's reason for slapping Rock. "But obviously there was true undertones that led to that kind of behavior, especially from Will Smith and from Chris Rock, to be honest. Eventually as a men, there is a degree of, both of them had great falls because of that. "
And he also opined that public opinion turned into a "wave" of trying to cancel Smith. Some didn't even have a "real attachment" to the actor, according to Cedric. "Just giving an opinion for the moment, and then they jump on the wave," he added. "And they create this thing that comes rushing at you that makes you look like the worst human being in the world. When it was a one mistake, it was a mistake." And he urged that society stop "canceling people" for single action. "I feel like, again, we just don't allow ourselves enough opportunity to be human," he added.
Tell us what you think. Do you agree that Will Smith deserves a Hollywood comeback? And after you share your views, check back on our site for more celebrity news.
Editorial credit: motorsports Photographer / Shutterstock.com