Dancing With The Stars: Cheryl Burke Says Heart Of Show Gone After Tyra Replaced Tom Bergeron
Dancing With The Stars spoilers, news, and updates tease that Cheryl Burke has something to say about Tom Bergeron's exit from the show. She said that the heart of DWTS was gone after Tyra Banks replaced To and his co-host Erin Andrews in season 29.
The actress had nothing bad to say about Banks, but she admitted that something was missing after Bergeron was replaced. The latter was a friend to Burke and an inspiration not only to her but to many of the fans, cast, and crew.
"This is no dig at Tyra … but honestly the heart of the show was gone," she said when asked about what's different with the show. "I can't even say it better than that…" she said during an interview with Chris Harrison on The Most Dramatic Podcast Ever.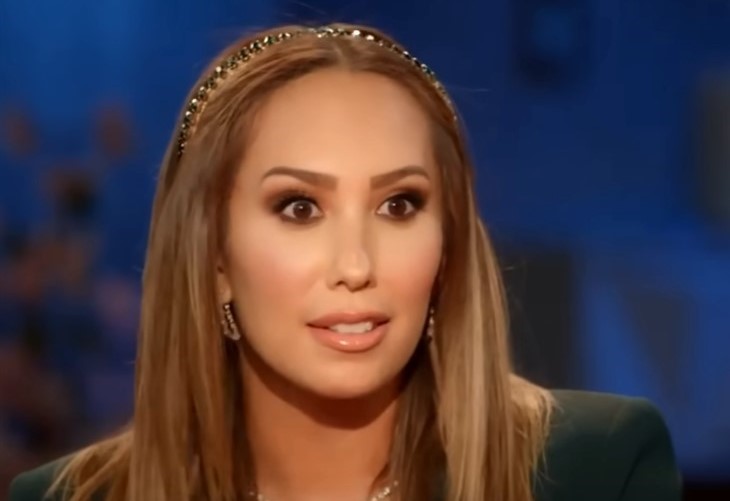 Dancing With The Stars Spoilers – Cheryl Burke Considers Tom Bergeron As Her Dance Dad, Who Was Capable Of Making The Ballroom Dance "Not So Serious."
It's not just about Bergeron hosting the show. What Burke misses the most is the fact that he did a lot of things behind the scenes. He hosted mid-season parties for the cast and crew. He interacted with everybody, even on Sundays during camera blocking, even though he wasn't getting paid for it.
She believes that replacing Bergeron was like recasting Friends, which was not possible because the show will never be the same again.
During the conversation, Harrison also pointed out that Bergeron didn't make the show about him when he was hosting it.
"It's not about you, you are not the star, and that's something that's lost by a lot of hosts. Obviously, the ratings changed — you can see the numbers changed dramatically after he and Erin left…" he explained.
Dancing With The Stars Spoilers – Mark Ballas Announces Retirement As Pro
Meanwhile, another familiar face is leaving Dance With The Stars. Mark Ballas, who has been a pro partner for 20 seasons, announced his retirement from the show in such a capacity. E! Online said he revealed his plans during the DWTS tour's final stop in Las Vegas.
"I started this journey when I was 21, 22, and honestly, being able to dance and perform for your fans, you guys are the best fans… I just want to finish this by saying that this will be the last time you see me dance in this capacity. I'm coming to a close tonight. This is going to be my last dance," Ballas told the audience.
He said that he was not leaving the ballroom floor for good. He clarified that it'd be the last time that he's dancing with a partner.
Be sure to catch up on everything happening with Dancing With The Stars right now. check back on our site for more Dancing With The Stars news.