General Hospital Spoilers: Sam Actually Is Pregnant — And Lulu Is Awake
General Hospital spoilers hint Sam McCall (Kelly Monaco) has a baby on board — and she's terrified to tell her beau, Dante Falconeri (Dominic Zamprogna). When Kristina Corinthos Davis (Lexi Ainsworth) found that pregnancy test at Sam's penthouse, she just assumed it belonged to her, but it actually belonged to Molly Lansing Davis (Haley Pullos).
General Hospital spoilers show Dante was caught off guard when Kristina called them out, and it gave Sam and Dante an opportunity to discuss how they felt about the prospect of kids. They both agreed they were really happy with the way things were. So when Sam soon discovers she is actually accidentally expecting, she might have a rather hard time telling Dante the truth — especially when their world is turned upside down after Lulu Falconeri (Emme Rylan) wakes up from her coma.
General Hospital Spoilers — Sam McCall Is Pregnant
Sam doesn't know she's pregnant yet, but she's about to, and it's going to throw her for a serious loop. She will recall that Dante told her he would be happy if they were to get pregnant by accident, but he wasn't looking for more children in his life. She won't be able to help but think he only said that to soften the blow of telling her he didn't want to have children with her. Furthermore, being faced with actually being pregnant is something that Sam never thought she would experience again. Given the trauma she endured when she lost her daughter, Lila Morgan, Sam isn't likely to think of abortion as an option for her. Normally, Dante would never consider asking for such a thing, but it won't be a normal day when Lulu wakes up.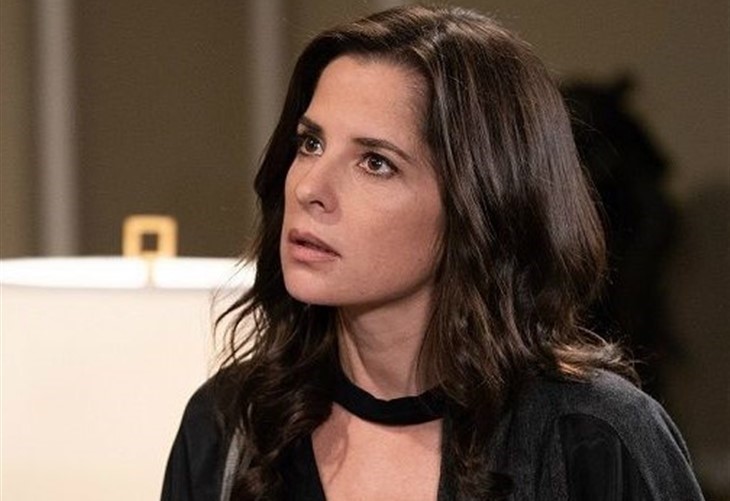 GH Spoilers – Reveal Lulu Falconer Is Awake
When Lulu comes to, it's going to send shockwaves and love rippling through Port Charles. GH fans everywhere will want to grab the Kleenex for that episode as Laura Collins (Genie Francis) gets the call that changes her life. His daughter is awake, communicating, and okay! Dante won't waste a minute getting to her side and bringing the kids along, but he's going to have a lot of questions to answer, and he may be worried that any serious emotional shock could hinder her recovery — which is going to be lengthy.
General Hospital Spoilers — Both Women Keep Dante Falconeri In The Dark
Dante will end up in the dark for some time. Just before the explosion at the Floating Rib, Lulu was ready to tell Dante she was still in love with him. When she wakes up realizing how much time has passed and that Dante has since moved on, fallen in love with Sam, and is even cohabitating with her with his and Lulu's children, she'll have a lot to process. It doesn't sound like Lulu is going to tell Dante how she feels about him anytime soon.
\That being said, Dante will be struggling with his own feelings, since he never expected Lulu to wake up. Sam is going to see that written all over his face when she learns she is pregnant and decides now isn't a good time to tell him. But when will she? It sounds like that won't happen anytime soon either. Keep checking back with us for more GH news and spoilers to see how this all shakes out.