Dancing With The Stars News: Tyra Banks Exits As Host To Pursue Ice Cream Dream
Dancing with the Stars (DWTS) spoilers indicate a massive switch up in the ballroom as host Tyra Banks announces she's leaving the show to pursue another passion. According to TMZ.com, the supermodel dropped a bombshell stating that she is ending her stint with the series to focus on another project she recently launched.
Dancing With The Stars News – Tyra Banks Is Leaving The Show To Give More Time To Her Ice Cream Business
TMZ.com caught Banks in Santa Monica, on her way out of a Whole Foods store when she revealed the news. Tyra recently launched a new business called SMiZE & Dream ice cream, internationally, hoping to spread to U.S. markets, soon. With that said, it looks like she's dedicating more time to this venture.
As Banks notes, she's "crazy focused" on her SMiZE and Dream project, and as it's gone global, it's time for her to spend more time on her entrepreneurial activities and her business. She also believes it is time to step away from DWTS. She states that her "heart and soul" are in her business and television producing, something she states that "you can't do" while being a show host.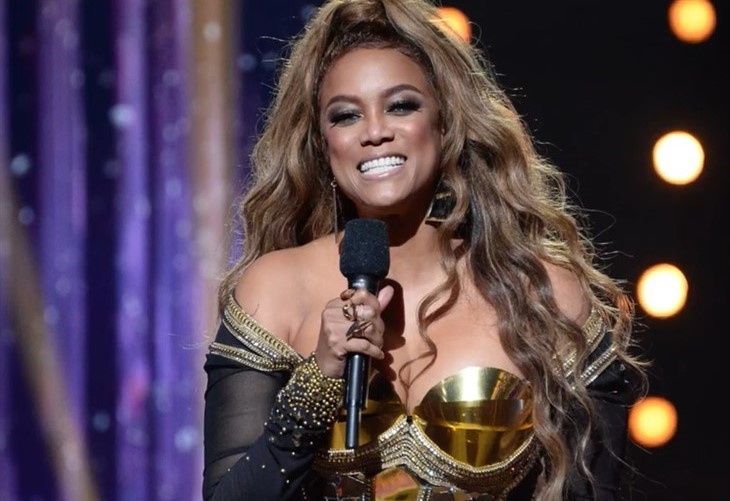 Banks showed the TMZ crew some of the ice cream flavors she's doing some tastes test on in an effort to conduct "research and development" for future SMiZE and Dream products. From the looks of things, she seems quite dedicated to this ice cream project.
DWTS Spoilers – Tyra Banks's History With The Dancing Series & Television Projects
Tyra Banks began as the host of DWTS in 2020, participating in the show for three seasons. Prior to that, the supermodel worked for years on America's Next Top Model and The Tyra Banks Show. While Banks notes that she'll do more television work in the future, it'll likely be on the side of producing and behind the scenes. As she puts it, she thinks it is time to "graduate" from the dance floor and move onto the "stock market" floor, adding the comment "mic drop".
How do you feel about Tyra Banks exiting DWTS? Who could replace her? Share your thoughts in the comment section! While it's unknown exactly when season 32 of the show will premiere on Disney+, it is expected sometime in 2023. Stay tuned to CTS for the latest DWTS news and spoilers.