DWTS: Sharna Burgess Reveals Meth Addiction
Sharna Burgess and Brian Austin Green welcomed their baby, Zane in 2022 and they live a good life. However, it nearly didn't happen because she recently confessed to a meth addiction. New stories that emerged revealed that she had an epiphany. And, that turned her life around from a future of despair and failure.
Dancing With The Stars – Sharna Burgess Stopped Dancing For A While
Season 31 saw Brian Austin Green's girl decide to take a step away from the dance floor. At the time, she needed more time with her new baby, Zane. However, she admitted that she felt disappointed that she wasn't given a call for Season 32. Nonetheless, it's not the first time that the Dancing with the Stars pro stopped dancing. Once upon a time, she used meth and it took her time to find her way back to her passion.
Sharna Burgess seems lucky to have welcomed her son at all. In hindsight, she might have never experienced the joys of motherhood like she did with Zane. Love, a nice bank balance, fans, and fame might have been a dream that turned to dust because she started using meth as a teenager. However, a slow grind into despair wasn't meant to be a part of her future.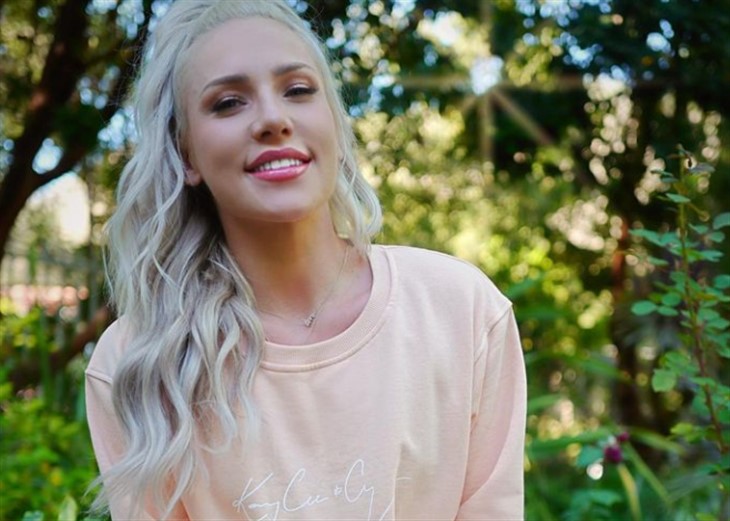 DWTS – Sharna Burgess Walked Away From A Meth Addiction
These days, the Dancing With the Stars professional is in love, raises a beautiful child, and looks amazing. However, The Sun reported that she envisaged a very different future at the age of 17. The outlet cited what she said during a recent episode of the "Old-ish podcast." Getting candid about her meth addiction, she explained that as she was a pro athlete at the tie, she nursed an "injury." So, the occasional use of meth helped her deal with that.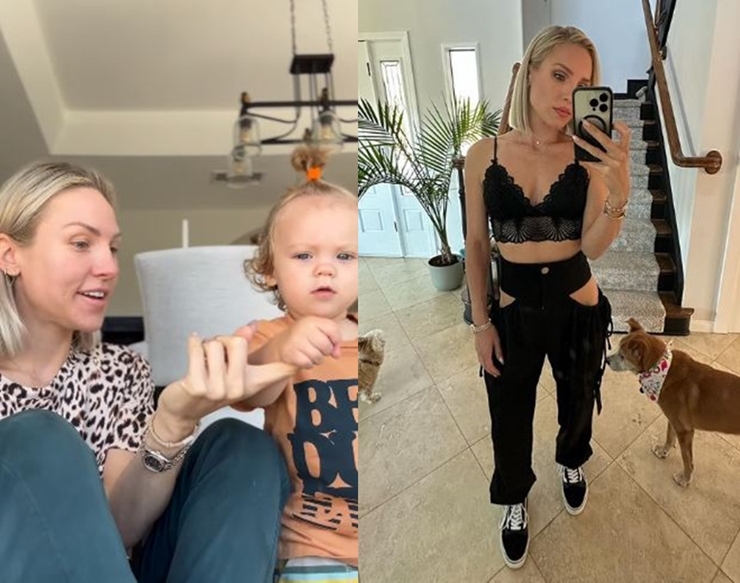 Like other addicts, DWTS pro, Sharna Burgess discovered that the effects of the drug required constant top-ups to get the same high. Apart from injury, she also struggled emotionally. Furthermore, it was very much "a party drug" at the time. Fortunately, she explained that she sat around with a bunch of older people, and as the "pipe" went around, saw a kind of vision.
Dancing With The Stars – The Future In A Vision
Sharna Burgess explained, "… the universe, God — whoever you call it — gave me this moment and I saw everybody sitting opposite me with complete clarity of what my future looked like."
Fortunately, her mom helped her, and the family relocated to "Melbourne, Australia." There, she returned to dancing. Does it still trouble her? The DWTS pro admitted, "I have no will power with this. If it is around me, I will go back to it."
Tell us what you think. Did you know that way before DWTS Sharna Burgess struggled with a meth addiction? What are your thoughts about her sudden revelation at the age of 17? After you share your views, check back on our site for more Dancing With The Stars news.
SOURCE: The Sun.