Days Of Our Lives: Lamon Archey Welcomes 1st Baby With Wife Krissy!
Days Of Our Lives star Lamon Archey (Eli Grant) just shared some happy news with his fans. And the Days Of Our Lives actor revealed that he and his wife Kristen Terry welcomed their first child.
Find out what Lamon and his wife, who uses the nickname Krissy, revealed about the newest member of their family. And keep reading to learn what they chose as the name for the infant.
Days Of Our Lives – Lamon Archey Shares His 'Blessing'
Lamon Archey, famed for his role as Eli on Days Of Our Lives, tied the knot with Kristen (Krissy) Terry in March. And the happy couple just welcomed a baby girl, according to the List.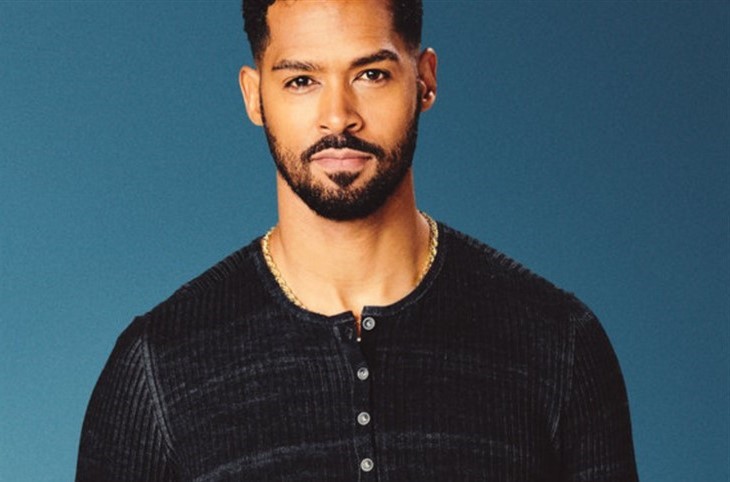 Krissy and Lamon chose the name Kennedy Archey for their tiny daughter. And the Days Of Our Lives actor turned to Instagram to share his joy. "Blessings on blessings on blessings on blessings," wrote Archey.
Lamon, who also posted several pics of his new baby, now has fathered four children. However, little Kennedy represents his first child with Terry. And Krissy also posted about her new baby, writing, "My princess. You are my everything. I'll forever be your guide, protector, and nurturer."
Congrats! Lamon Archey welcomes a baby girl. See the pics: https://t.co/xzXo5PSQHk#DAYS #DaysofOurLives

— Soap Opera News (@SoapOperaNewss) September 20, 2023
Days Of Our Lives – Cast Congratulates Lamon Archey
And the close-knit Days Of Our Lives cast headed to Instagram to share their congratulations to Lamon and Terry. For instance, the actor's co-star Sal Stowers (Lani Price) wrote, "Congratulations!" She and Archey portrayed the Days Of Our Lives couple Lani and Eli. And as Lani and Eli, the Days Of Our Lives couple welcomed twins, Jules and Carver.
However, Archey does not appear as a regular on Days Of Our Lives currently. But he has repeatedly returned to the soap opera. And Archey shared that he would definitely consider returning as Eli if he receives another invitation.
Meanwhile, Sal recently shared her own exciting news. And the Days Of Our Lives star revealed that she had become engaged to marry actor John-Michael Carlton, via Soaps In Depth. "Been keeping a secret," admitted Sal on social media. "The love of my life got down on one knee and asked me to be his wife. I said yes! Soaking it all in being engaged to this incredible and gentle man. Holding on to him forever and ever."
Days Of Our Lives – Lamon Archey Appreciates Fatherhood
Before tying the knot with Krissy, Lamon had become engaged to Mercedes Cornett. And the Days Of Our Lives star and Cornett co-parent two children. But as he reflected on fatherhood, Archey admitted the challenges.
At the time, the Days Of Our Lives star coped with two youngsters under age 10. And he joked, "They're young and they're wild. From bouncing off the walls, and homework, it's a lot you know." But Archey shared that fatherhood "taught me patience, which is something that I think we all need in the world."
Tell us what you think. Would you like to see Lamon Archey return to the soap opera? And after you share your views, check back on our site for more Days Of Our Lives news.