Days of Our Lives Spoilers: Chad Meets with Ben, Announcement Creates More Animosity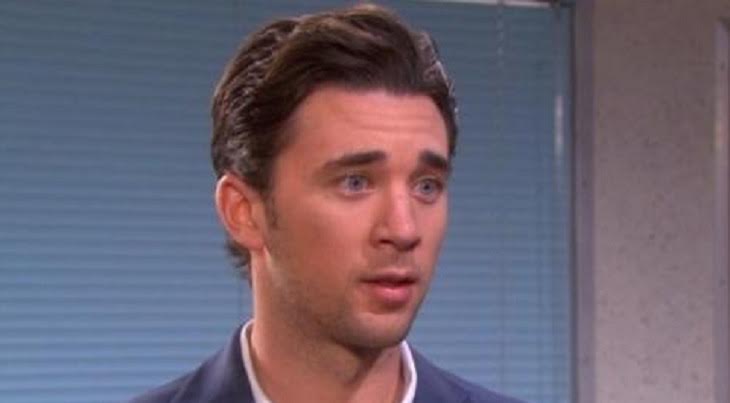 "Days of Our Lives" spoilers reveal that Chad DiMera (Billy Flynn) will meet with Ben Weston (Robert Scott Wilson). The topic of their conversation won't make things better for the former serial killer, though. In fact, expect it to create even more tension between the two Salemites.
In the latest issue of Soap Opera Digest, Robert Scott Wilson discussed the storyline. After Ciara Brady (Victoria Konefal) lashes out at Ben for kidnapping Gabi Hernandez (Camila Banus), he takes action.
In the latest #DAYS, Abigail and Ciara have a heart-to-heart about Ben.https://t.co/ZsCmioRrzb pic.twitter.com/GHuGZt8OTw

— Days of our Lives (@nbcdays) January 9, 2019
"Days of Our Lives" spoilers reveal that he goes to Stefan to quit his job. But when he arrives at the DiMera mansion, he discovers that Stefan is no longer in charge. Chad is the new CEO and is top dog once again. Ben decides to take advantage of the situation and see if he can use this to help himself.
"Ben thinks Chad might have his back, because Ben's already done a few 'favors' for him. Chad kind of owes him. Ben's like, 'Maybe I can work for you. I've always done a good job in the past and might be in a position to help you again.'"
However, Ben will be disappointed. Chad has no intention of allowing Ben to work for him. He also strongly advises Ben to break things off with Ciara. Ben won't take this advice because he is in love with the commissioner's daughter. By the end of the week, the decision will be made for him, though. Ciara is the one that stomps on Ben's heart after discovering not one, but two dark secrets.
"Days of Our Lives" spoilers reveal that Ben will once again face multiple obstacles. This could be enough to cause him to relapse, pushing him over the edge. With Ciara out of the picture, who will save Ben… and Salem… from the mayhem that is about to be unleashed?
Keep watching the NBC soap to find out what happens next on "DOOL". Come back to Soap Opera Spy often for the latest "Days of Our Lives" spoilers, updates and news.