Days Of Our Lives Spoilers: EJ Learns Sloane's Paternity Secret!!
Days of Our Lives spoilers tease that Nicole Walker (Arianna Zucker) is currently experiencing a miracle pregnancy. Nicole has never been able to carry a baby to term due to medical issues.
So, Nicole was shocked when she found herself pregnant. Not only that, but because medicine has advanced so much in the last few years that she should be able to carry the baby to term. All that remained was the small question of who the baby's father is.!
Days Of Our Lives Spoilers – Nicole Walker Is Involved With EJ DiMera!
Although Nicole had been involved with EJ DiMera (Dan Feuerriegel) for the past several months so Nicole was fairly certain the baby was his. But when someone tampered with the biscuits at Sweet Bits, a drugged Nicole slept with Eric Brady (Greg Vaughan).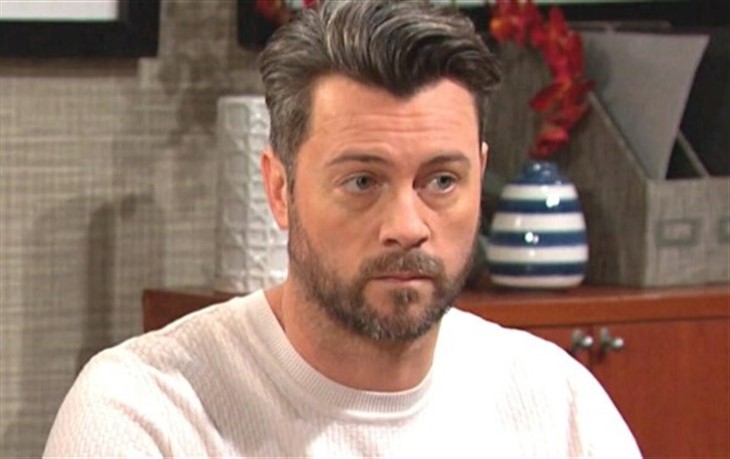 So, while it seemed most likely that EJ was the baby's father, there was also a possibility that it was Eric's. Eric is now in a relationship with Sloane Peterson (Jessica Serfaty), who discovered that Nicole was unsure of the baby's father. She offered to swab Eric's cheek secretly in order to obtain a DNA sample.
DOOL Spoilers – Sloane Peterson Swabbed Her Own Cheek!
But Sloane had fallen for Eric and didn't want the baby to be revealed as Eric's. So instead of swabbing Eric's cheek, Sloane submitted her own DNA to be sampled.
That means there is still a possibility that the baby could be Eric's although everyone except Sloane believes he has been ruled out. And now, Sloane feels guilty that she did the truth from Eric so she told Eric they could have a baby together. And just like that, Sloane became pregnant as well.
Days Of Our Lives Spoilers – EJ DiMera Will Learn Sloane Peterson's Secret!
EJ currently believes that he is the father of Nicole's baby, but look for him to learn Sloane's secret first. But would he tell Nicole the truth, and take the chance that she would reunite with Eric? Or will he agree to keep Sloane's secret so everyone will get what they want?
EJ is a prideful man. He may not be able to raise another man's baby as his own, even if it means he could lose Nicole. But look for Sloane to convince EJ to keep her secret, at least for the time being, until another paternity test can be taken.
What do you think?
Is Nicole pregnant with EJ's baby? Or it really Eric's? What will EJ do once he discovers Sloane's secret? Anything can happen in Salem so stay tuned to Days of Our Lives streaming every weekday on Peacock. And don't forget to check back right here regularly for all your Days of Our Lives news, information and spoilers!