Days Of Our Lives Spoilers: Gabi Hernandez Leaves Salem Kidnapped, Nick Fallon Takes Her Hostage
Days of Our Lives (DOOL) spoilers hint that actor Blake Berris (ex-Nick Fallon) may make a return to the soap this fall. He was recently spotted in a photo of the soap's cast as they celebrated Diedre Hall's (Marlena Evans) 5,000th episode.
While his Nick Fallon character is long gone, and apparently rotting in Hell, in the land of Salem, no one is ever really dead, right? Actress Camila Banus (Gabi Hernandez) is leaving soon, so, could Fallon play a role in her exit storyline?
Days Of Our Lives Spoilers – Gabi Hernandez & Nick Fallon Have History
DOOL spoilers suggest that Berris may have been on set while Banus was filming her final scenes, this past April. With the history Nick and Gabi share, it's not far-fetched to speculate that Fallon may be the reason Hernandez leaves town.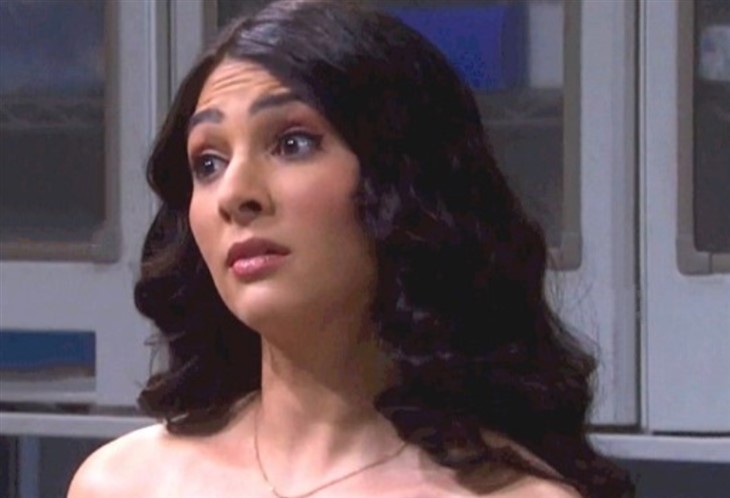 After all, they have some insane history. Nick was obsessed with Gabi back in the day, and the two were involved. His abusive behavior drove her to shoot him, and she served some time in prison because of it. With that being said, could Fallon come back to target Gabi? Either as retribution for what she did or because he hasn't shaken his obsession with her?
DOOL Spoilers – The Show Loves To Recycle Storylines
Remember when Sami Brady (Allison Sweeney) exited the show after being kidnapped? Months went by, as fans wondered what happened to her, only for the storyline to reveal that Lucas Horton (Bryan Dattilo) kidnapped her.
What if the same thing happens with Gabi? Could her exit storyline center around Nick kidnapping her? He may even fake her death to secure the idea that she's "gone"; that way, no one comes looking for her. This would not only be an explosive exit for Hernandez, but it would also open a door for a splashing return (whether Banus comes back, or the role is recast).
Will Nick Fallon be a part of Gabi Hernandez's exit? Have your say, below! Tune into Peacock daily to catch your favorite soap and visit SOS for all the best Days of Our Lives updates, news, and spoilers.