General Hospital Spoilers: Selina Has Curtis Right Where She Wants Him, With His New Daughter
General Hospital spoilers tease Curtis Ashford (Donnell Turner) made a deal with the devil last year, and it could come back to bite him soon. When Selina Wu (Lydia Look) offered to fix the paternity test in order to make sure that it shows Trina Robinson (Tabyana Ali) is his daughter, Curtis didn't look like he wanted any part of it.
Why is Selina so interested in Curtis' personal life, he wondered? What leverage could she possibly gain by doing him such a serious favor? Did Curtis take her up on her offer? That remains to be seen.
General Hospital Spoilers — Curtis Ashford Never Actually Had A Choice
Selina does what she wants. Curtis should know that by now. No matter what he told her that day, she was going to fix the test just so she could use it against him later on when she needed the upper hand. He holds all the cards at The Savoy, and all she has in her favor is that she helped him get his father's arrest record, which had been sealed.
At this point, Marshall Ashford (Robert Gossett) and Curtis have come a long way and it's possible that Curtis could come clean about what he did without suffering much damage to his family. In other words, Selina needed some fresh leverage to hold over Curtis' head. Will this be it?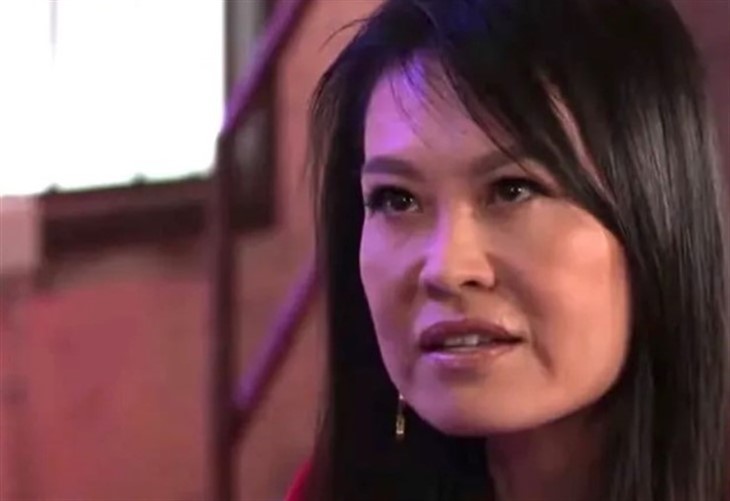 GH Spoilers – Suggest Selina Wu Has Eyes And Ears
Curtis is about to find out his stepdaughter is actually his daughter. Is she though? The thought that the test could've been tampered with probably won't cross his mind if he didn't give Selina the green light to do so. Thus, he's going to fall — hook, line, and sinker — for his little girl, who isn't so little anymore.
This newfound relationship could also provide a way for Curtis and Portia Robinson (Brook Kerr) to repair their marriage, although he'll have to first figure out what his ex-wife, Jordan Ashford (Tanisha Harper), really means to him. Might Selina pull back the rug on that relationship, too? Making out inside his own club should've afforded him some privacy, but Selina always has her eyes and ears open.
General Hospital Spoilers — Selina Wu Pulls The Rug Out
Selina has permeated every corner of Curtis' life at this point, and it'll serve her best if she keeps a lid on what she's done until it's time for her to use it against Curtis. This will certainly up the ante. When she got that arrest record for him, he allowed her to use his club for her card games.
Now, she wants more, and she's found a way to make him stay in line — even if it means giving him the family he always dreamed of just so she can threaten to take it away. Keep checking back with us for more General Hospital news and spoilers just ahead.