Days Of Our Lives Spoilers: Harris Offers To Undergo Deprogramming To Help Hope
Days of Our Lives spoilers suggest that Harris Michaels (Steve Burton) will undergo a risky procedure to help Hope Brady (Kristian Alfonso). Will Harris undergo deprogramming to help Hope find Megan Hathaway (Miranda Wilson) and bring her to justice?
Days Of Our Lives Spoilers – Harris Michaels Kidnapped John Black And Steve Johnson
Days Of Our Lives spoilers reveal that Harris thought months ago that he has been brainwashed just like John Black (Drake Hogestyn) and Steve Johnson (Stephen Nichols). Harris found one of the prisms and killed the men who assisted him. Harris then kidnaps John and Steve so that Megan could brainwash them into stealing another prism.
John and Steve held an entire room of people hostage doing a gala event for Dimera Enterprises to steal that prism. John and Steve even tied up their wives and returned to Megan to hand the prism to her. John's son, Paul Narita (Christopher Sean) finally broke through to John and Marlena Evans (Deidre Hall) finished deprogramming them
.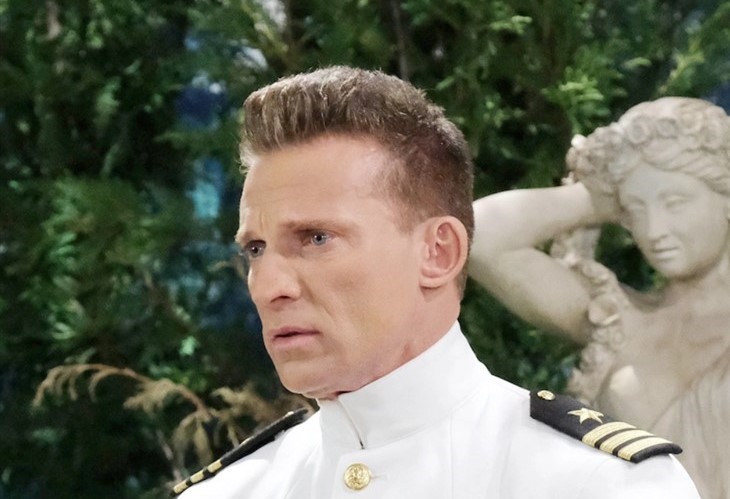 DOOL Spoilers – Harris Michael Proposed To Hope Brady
Harris proposed to Hope and put her in harm's way as she was almost killed by Thomas Banks (Eileen Davidson). In the end, Harris was the one who was shot but Megan tried to force him to kill Hope. Harris could not bring himself to harm Hope because he had developed feeling for her. Hope wanted nothing to do with Harris after everything he had done.
When Harris was arrested he asked Hope for help. Hope promised to have his mental health checked into so they could try to see if he had been brainwashed. Now, Hope is seen with Harris again and seems to be taken in by his apparent love for her again. Ciara Brady (Victoria Konefal) seems to have different ideas about this.
Days Of Our Lives Spoilers – Harris Michael Offers To Undergo A Procedure
Harri may agree to try to have his programming reversed or even be hypnotized to see if he can tell Hope where Megan is. However, Harris may be lying about the programming in the first place. Ciara certainly is cautious after the last time Hope was near Harris. Of course, none of them know that Bo Brady (Peter Reckell) is alive unless Harris reveals that.
Will Hope walk away from Harris when he clashes with John and Steve over Hope? Hope is determined to find Megan and so are her friends. Will Hope abandon them and work with Harris instead? Could Harris try to sabotage John and Steve to be Hope's hero? Hope is likely to find herself cornered by Megan at some point. Will Bo beat out Harris and be Hope's hero in the end?
Be sure to catch up on everything happening with DOOL right now. Come back here often for Days Of Our Lives spoilers, news, and updates.