Days Of Our Lives Spoilers: Xander Turns Over A New Leaf!
Days of Our Lives spoilers tease that Xander Cook (Paul Telfer) has had a difficult time giving up a life of crime and it cost him the love of Dr. Sarah Horton (Linsey Godfrey). Although Xander finally won Sarah's heart, he had a hard time finding a legitimate job given his criminal past.
Xander ended up reverting to his criminal ways by helping Ava Vitale (Tamara Braun) kidnap Susan Banks (Stacey Haiduk). Although Xander ended up letting Susan go, she later died at Ava's hand.
Days Of Our Lives Spoilers – Sarah Horton discovered Xander Cook's crimes!
Sarah eventually discovered Xander's crimes and even though they were newly married, she eventually filed for divorce. Sarah's mother, Maggie Horton (Suzanne Rogers) has always been one of Xander's greatest supporters but she agreed to stay out of it.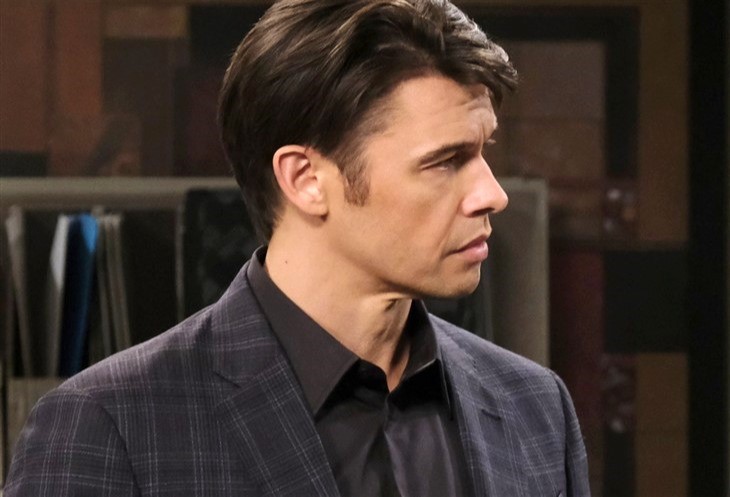 However, that doesn't mean that Maggie will give up on Xander, even if Sarah and Xander never reconcile. And Maggie is now in a position to help send Xander on a better, as well as legitimate path!
DOOL Spoilers – Maggie Kiriakis Is The New CEO Of Titan Industries!
When Sonny Kiriakis (Zach Tinker) decided to leave Salem, he left the CEO position of Titan Industries open once again. Sonny's brother, Alex Kiriakis (Robert Scott Wilson) believed he was a shoe-in for the position.
He was shocked when Maggie declared that she would be taking over. Although she wanted Alex to be her second in command, she and Alex soon clashed and Maggie fired him. That left Maggie needing to find someone she could trust.
Days Of Our Lives Spoilers – Xander Cook returns To Titan Industries!
Despite his past. Maggie has always had a soft spot for Xander. Hiring him as Alex's replacement would be huge for Xander. Not only would he have a legitimate job, but perhaps Sarah will remember why she fell in love with Xander in the first place.
Although Maggie swore she wouldn't interfere, she might indirectly be responsible for Sarah and Xander to reunite down the road. Since Sarah is secretly carrying Xander's child, their relationship may actually still have hope.
DOOL Spoilers – What Do You Think?
Is Maggie the tight choice to be CEO? Was she right to fire Alex? Could there still be hope for Xander and Sarah's relationship? Anything can happen in Salem so stay tuned to Days of Our Lives streaming every weekday on Peacock. And don't forget to check back right here regularly for all your Days of Our Lives news, information and spoilers!