Days Of Our Lives Spoilers: Shawn Regresses After Victor's Death, Guilty Continues Over Dad
Days Of Our Lives (DOOL) spoilers hint that despite being back at work and getting a job promotion, Shawn-Douglas Brady (Brandon Beemer) has some dark days (pun intended) ahead.
He's about to find out that his grandfather, Victor Kiriakis (John Aniston) has passed away, thanks to an airplane crash. He'll not only reel over the loss of a loved one, but the guilt of shooting his father Bo Brady (Peter Reckell) will continue to be a sore spot for him.
Days Of Our Lives Spoilers – Bo Brady Never Got To See His Father Before He Passed
Days spoilers hint that Bo will likely remain in a coma during all of this, which will have Shawn feeling guiltier than ever.
He feels bad enough that his dad "came back from the dead" only to land in a coma, due to his actions. Knowing that Bo never got to speak to Victor before Mr. Kiriakis's passing will eat away at him, even more.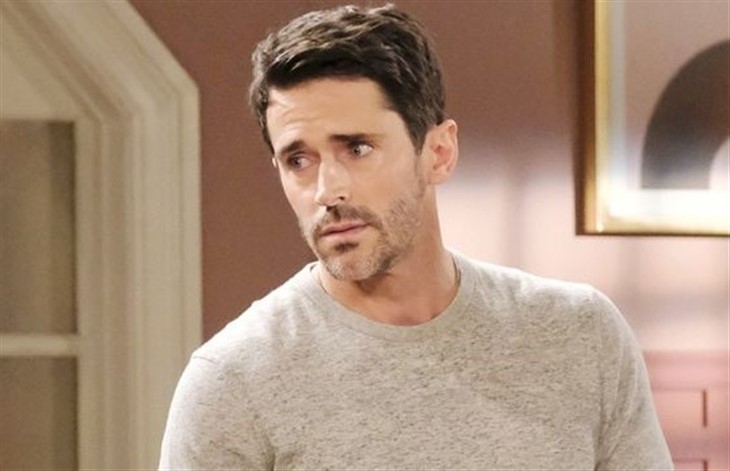 To add salt to the wound, his dad and likely his mom Hope Williams Brady (Kristian Alfonso) won't be able to attend Victor's memorial, because of Bo's condition. The situation (and everything after the fact) isn't Shawn's "fault" but he'll continue to blame himself.
DOOL Spoilers – Shawn-Douglas Brady Continues To Turn To The Bottle
Unfortunately, Shawn has drowned his sorrows by turning to alcohol. This has not only upset his work life but his marriage to Belle Black-Brady (Martha Madison), too.
While he's trying to get everything back on track, learning about Victor's tragic passing will only push him to drink even more, causing his alcohol issues to "blow up" even further.
Shawn-D has a fan in "acting" mayor Clint Rawlings (Grayson Berry); however, with Philip Kiriakis (John-Paul Lavoisier) returning, his love life may not be as safe as his job.
How do you think Shawn will react once he finds out about his grandfather? Comment on this storyline below.
Catch your favorite Peacock soap daily to see what happens next and visit this site regularly for the latest Days of Our Lives updates, spoilers, and news.