Days Of Our Lives Spoilers: Xander Finally Proves Himself To Sarah Through Sacrificial Custody Move
Days of Our Lives (DOOL) spoilers suggest fans need to brace themselves for some stunning plot twists. Currently, Xander Cook (Paul Telfer) and Sarah Horton (Linsey Godfrey) are on opposite sides of the fence when it comes to their baby daughter Victoria Margaret Horton. A custody battle has ensued and as much as they've tried to work things out on their own, the lawyers involved keep turning things ugly.
Still, the DOOL winter preview video shows Xarah canoodling, and it seems as if a bonafide reunion is near. What happens to move this along?
Days Of Our Lives Spoilers – Xander Cook's Ultimate Sacrifice
Days spoilers note that Sarah will blast Xand will new allegations that he's up to no good. For whatever reason, it seems as if things will get far worse before they get better.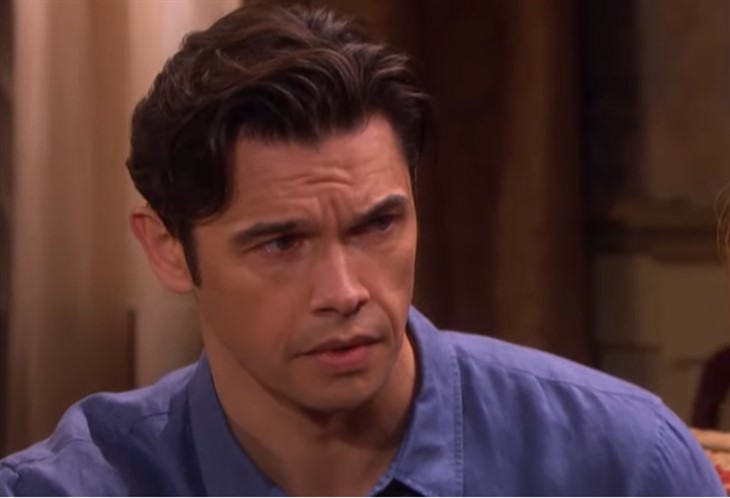 Still, added teasers suggest that Xandy will have an epiphany. Perhaps the two fight in front of the baby, which causes her to wake up and start crying, and may have Xander realize that he can't fight for full custody and keep Victoria away from her mom.
As such, he could decide to drop the custody suit altogether, in an effort to keep the peace, for his daughter's sake.
DOOL Spoilers – A Major Decision Brings Good Things
Days spoilers for the week of November 20th state that Xand will make a big decision. Looks like there's a good chance he'll drop the custody case.
Whether he wants the bickering to end between him and Sarah or he realizes that this suit won't benefit Victoria in the long run, he'll decide to surrender.
Ms. Horton will likely be touched by the move and see that Xandy has truly changed. In light of Xand's move, the two may possibly decide to talk things out amongst themselves and come up with an agreement that benefits them, but more importantly, is perfect for the baby.
Talking will likely not only open a door for a healthy co-parenting relationship but also a potential Xarah reunion.
Will Xander and Sarah finally end their fighting? Share your thoughts in the comment section.
Tune into the popular Peacock soap daily to see what happens next and visit this site regularly for the best Days of Our Lives updates, spoilers, and news.