General Hospital Spoilers: As Complications Ensue With Liesl, Nina Confesses Her Sins Within Earshot Of Someone Else
General Hospital spoilers reveal Nina Reeves (Cynthia Watros) has one goal in mind — redemption. She swallowed her pride and sought Carly Spencer's (Laura Wright) help in getting close to Willow Corinthos (Katelyn MacMullen). However, Nina still hasn't come clean about her true intentions. Meanwhile, Ned Quartermaine (Wally Kurth) is fighting to clear his name.
Shut down by Carly, who won't offer help that Willow doesn't want, Nina nearly outed herself as she left Carly's home spitting nails and suggesting she felt guilty about something. When questioned by Carly, she just uttered to her, "Good luck with the SEC, Carly." Willow is closing in on the bone marrow donation, courtesy of Liesl Obrecht (Kathleen Gati), but when the medical team hits a snag, Nina is going to panic and really say too much.
General Hospital Spoilers — Nina Reeves Got It Wrong, Again
Nina thought she had it all under control. Her plan to get closer to Willow has blown up in her face, though. Things seemed to spiral out of control as she got lost in her own web of lies. Then, just when she thought she had gotten away with it all in reporting Carly and Drew Cain (Cameron Mathison) to the SEC, she realized everyone is going to expect to know who turned them in. All Nina can do is face the music, and she just might have a hand in her own undoing as she speaks too loudly within earshot of Ned.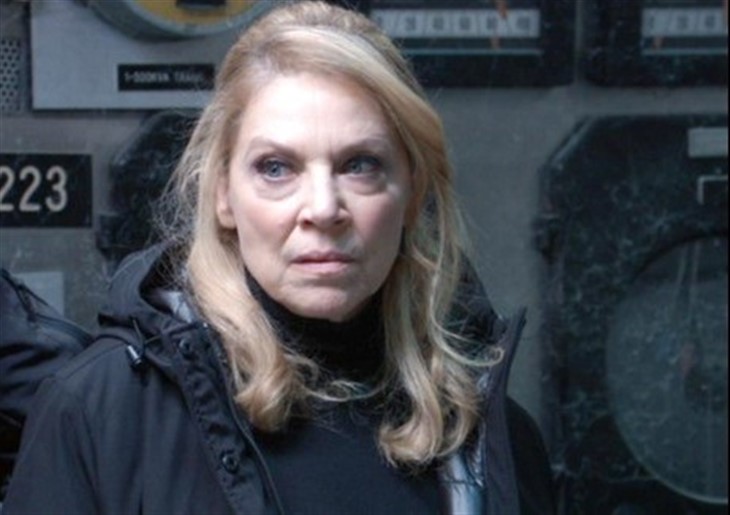 GH Spoilers – Warn Willow Tait's Procedure Will Be Delayed
A medical complication with Liesl's bone marrow donation will equal more waiting time for Willow — the one thing she really can't take. As Nina paces the hospital hallways and worries that a few more days could be the end of her daughter's life, she'll confess to her Aunt Liesl that she won't be able to live with herself if something happens to Willow, because she was the one who delayed all of this in the first place by siccing the SEC on Drew while he was off fighting to bring Liesl home. Shew! People have got to get better about divulging life-changing secrets within earshot of others at GH!
General Hospital Spoilers — Ned Quartermaine Learns Of Nina Reeves's Misstep
Ned has found himself in the crosshairs of Carly's and Drew's brush with the law. Wrongfully accused of turning in Carly and Drew to the SEC, he faces the brunt of the Quartermaines' anger and disappointment. The relentless accusations and harsh judgment from his own family have been rough for Ned to field, and when he overhears that it was actually Nina behind all of it, he's not going to wait to gloat and prove his family wrong. But just how does he prove Nina's involvement? One thing's for sure — he shouldn't expect his mother to help him! Stay tuned for more GH news and spoilers just ahead.