General Hospital Spoilers: Brianna Nicole Henry Teases Jordan And Curtis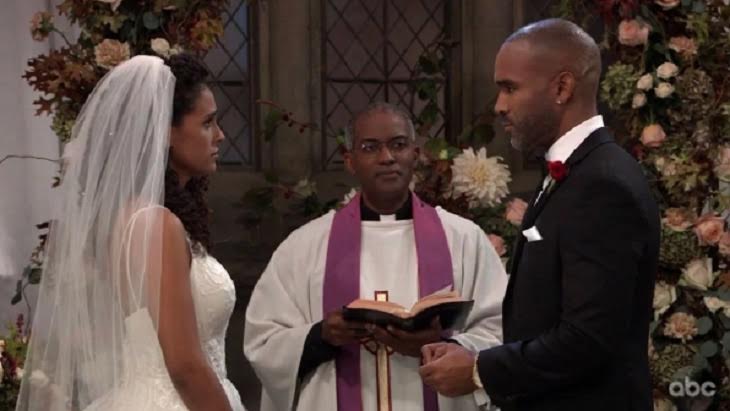 Although exposed to poetry and acting in her high school and college years, Brianna Nicole Henry is still pleasantly surprised about getting a role in General Hospital.
Henry has been playing as Jordan Ashford since last year as a recast. It was previously portrayed by Vinessa Antoine.
According to her, she first auditioned in GH, following her The Young and the Restless stint in 2014 where she played Devon's love interest, Esmeralda. But she was not chosen for the GH role that time. So she took a detour instead and became a fitness instructor for almost three years.
Then, she got a role in NBC's sitcom, "Undateable" first before she finally got in GH. In interview with Soap Opera Digest, Henry said she appreciates her role as Jordan so much, thinking that booking it was a long shot considering that she's only 26 at that time.
Although conscious about playing a role whose age is older than what she actually is, Henry shared that she is still appreciative of the opportunity. In fact, she did some research on her role and found out that she's going to be a mother with a 19-year-old son.
"Avenging Kiki will only bite you in the ass." #GH55 pic.twitter.com/cTuRie9wGm

— General Hospital (@GeneralHospital) January 31, 2019
"I was flattered that they were even going to bring me in for it. Maybe, they just think that I'm talented and want to see what I've got," Henry related.
Meanwhile, Henry seems to be happy about working with Donnell Turner (her on-screen husband, Curtis), which she considers as one of the best experiences she has so far in her whole acting career.
In fact, she acknowledged Turner as the one who really helped her become comfortable with the show.
"He has been such an incredibly supportive scene partner. He's just kind of been my cheerleader since I got here. I would mess up a take and he would be like, 'Hey, you got it, Bri. Let's do this," Henry revealed.
"It's really nice to have that camaraderie with him. And he makes me laugh. Sometimes when we're on set, he'll just be doing a little dance to himself or something that's so goofy," Henry admitted.
Aside from being a good buddy in the show, Henry also said that Turner is not just a good person but also very attractive that even her aunts would tease her and tell her how envious they are that she got to work with Turner.
Read more news, spoilers, and gossip on our Celebrating The Soaps General Hospital home