General Hospital Spoilers: Curtis Has Been Keeping a Secret From Portia, too — and Selina Will Make Sure She Knows It
General Hospital spoilers leak Curtis Ashford (Donnell Turner) is going to panic when he learns Selina Wu (Lydia Look) tampered with the DNA test results to make it certain that he was listed as Trina's father. Curtis didn't want Selina's help in the first place, and for this very reason. He didn't want her to have anything to hold over his head.
Likewise, he also didn't want to lie to his would-be family. He didn't want to start his potential relationship as father and daughter with Trina with a foundation of lies. Curtis is going to fall for Selina's trick, and fall in love with his grown-up little girl, only to later find out it was all an illusion. He's not the only one that'll find out either.
General Hospital Spoilers — Portia Robinson Isn't the Only One With Secrets
Trina Robinson (Tabyana Ali) has always been a curious person, but her search for the truth put her in the middle of a family scandal. When Portia Robinson (Brook Kerr) got married, things didn't go as planned, and secrets started to surface. Now, Trina, Curtis, and Marcus Taggert (Réal Andrews) are all reaping what Porita has sown. Of course, none of them but Curtis know what he's been up to. Even the woman he married had no idea he was allowing illegal card games to go down in the back of his nightclub, a favor to a well-known mobster, Selina. How would Portia receive it if she knew Curtis was just as guilty as she was of lying and keeping secrets?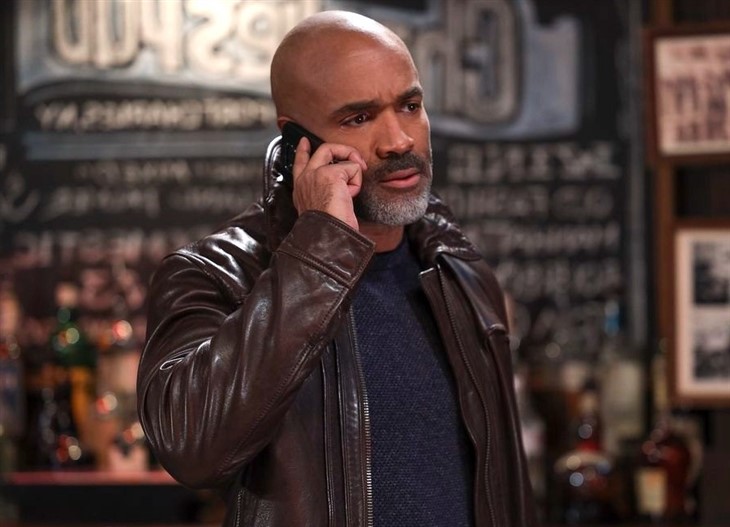 GH Spoilers – Suggest Selina Wu Just Pulled A Trump Card
Card games are Selina's area of expertise. Curtis should've known better from the start than to jump into any kind of business arrangement with a known mobster. Selina is never going to pull her claws out of him now. He may have thought their business deal would eventually be over, but she continues to hold it over his head that she retrieved his father's sealed arrest record for Curtis. Eventually, she knows he may not care if his father learns the truth about how he did what he did, since he already knows he did it. So, Selina needed something a bit more solid to hold over Curtis' head moving forward — and she just found it for herself.
Portia thought she married an honest man, and it broke her when he found out that she had been lying to him all these years — that she lied to him the day they got married. She was convinced they weren't going to be able to fix their marriage after all the distance Curtis put between them. But when Curtis finds out Trina is his daughter, it just might serve as a means of mending the rift between the couple since they will both realize they now really share a daughter.
But there won't be peace for long when Curtis tells Selina he's considering selling The Savoy to take a job with the WSB. Selina won't stand for that, and she just might make good on her threats to unleash his secrets — including a truth bomb that will bring Curtis to his knees when she admits to fixing the test and tells him Trina isn't his daughter after all. Will he stay in his lane and stick with the nightclub life just to appease Selina, or is she going to need to take more drastic measures, like telling Portia that her husband was the pot calling the kettle black all along? Stay tuned for more GH news and spoilers just ahead.