The Young And The Restless Spoilers: Billy And Chelsea's Connection Is Real – Engagement This Year?
The Young and the Restless spoilers document that Billy Abbott (Jason Thompson) is falling in love with Chelsea Lawson (Melissa Claire Egan). She also appears to feel the same.
Johnny Abbott's (Paxton Mishkind) parents did not meet under honest circumstances, as Victor Newman (Eric Braeden) knows. But they have addressed their complex, to put it lightly, past and are choosing to live in the now.
The Young And The Restless Spoilers – Victor Newman Pulled The Strings
Devoted fans recall the storyline that was Egan's debut on Y&R. Victor hired a grifter to target Billy-boy (then played by Billy Miller) when he was in Burma.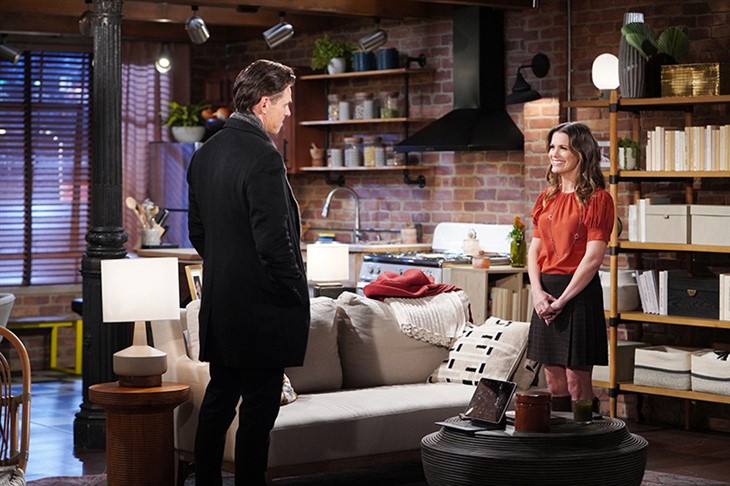 Chelsea was the highly appealing lady who met him and orchestrated circumstances so she would become pregnant with his child. Billy later learned the truth but came to terms with his engineered fatherhood status.
The Moustache's attempt to control his firstborn child's life failed. Victoria Newman (Amelia Heinle) learned what happened and embraced Johnny because her love for Billy was monumental.
As for Chelsea, she reformed her life and moved to Genoa City, Wisconsin. Much to Victor's chagrin, Chelsea became involved with both of his other sons. She had two of Adam's children, Riley Newman (a character who died before he was born, played by Malachi Barton) and Connor Newman (Judah Mackey).
Y&R Spoilers – Chelsea Lawson's Life Was Changed
Chelsea allowed herself to veer off-track in more recent times. She became fixated on reviving a relationship with Adam when he did not want it.
Egan's character battled with Adam, which led to a stroke, paralysis, and being mute. She recovered but became attached to Sharon Rosales' (Sharon Case) husband, Rey Rosales (Jordi Vilasuso). His tragic death was devastating for Chelsea.
Billy entered the scene during that time in the plot. He was devoted to Lily Winters (Christel Khalil) but later broke from her.
The Young And The Restless Spoilers – Billy Abbott Finds New Love
Devoted fans likely believed Billy and Lily were on a path to engagement and marriage. Lily seemed most likely to be the mother of Billy's next child.
However, TPTB decided to slowly split Lily from Billy and pair him with Chelsea. Plotting included a terrific storyline that had Billy save Chelsea's life. An important and heartwarming mental health message was conveyed to the audience.
Billy's new love is believable because of the scripts and performances of the actors. Seeing Billy and Chelsea get engaged sometime this year would also seem fitting on Y&R.
This site is a leading source for everything linked to The Young and the Restless. Check back regularly for Y&R spoilers and news!