General Hospital Spoilers: Dex Is Dante's Son?!
General Hospital (GH) spoilers reveal that the ABC sudser has teased that a huge secret is floating around in Dante Falconeri's (Dominic Zamprogna) past. Ever since Cody Bell (Josh Kelly) crash landed on the late Britt Westbourne (Kelly Thiebaud), the show has been hinting at a major scandal.
Cody and Dante attended summer camp together and were quite the cut-ups to hear them tell it. What in the world is the hush-hush secret he has and has been keeping quiet about? Would you believe a secret son? Would you believe a secret son who is now in Port Charles, New York? Oh, it gets even juicier soap fans, keep reading to find out what the rumor mill is churning out!
General Hospital Spoilers – Dante Falconeri's Huge Secret
Cody has hinted that Dante was not always a choir boy cop type. But he's been loyal and kept the goods to himself. That's about to change in a big way.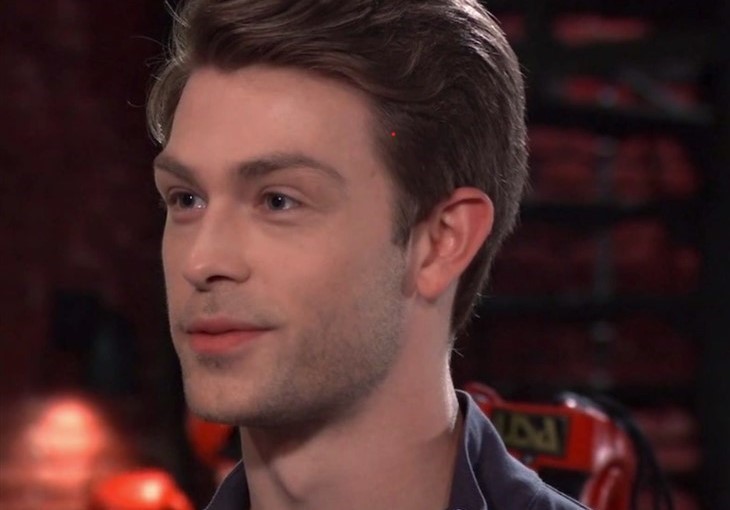 GH spoilers – Dante Falconeri Is A Secret Dad?
This week, General Hospital spoilers show Dante found out a major secret about Cody. Dante now knows that Cody lied about his paternity after a DNA test was done with Mac Scorpio (John J. York). Cody got sloppy and left the receipt laying around the stable and Mac actually picked it up!
But being the discreet man he is, he saw it was medical related and handed it right back to Cody. Not so for Dante!
Dante also found the receipt and read it. He knows that Mac is Cody's dad but it gets more complicated because Mac is Dante's boss.
If Cody gets out of line, and he does that a lot, Dante might be compelled to spill his beans. And if Dante exposes Cody's secret, Cody might be inclined to return the favor.
Think about it: Dex was in the military and Dante was in the WSB as well as a cop. Clearly they have a high level of conscientiousness in common and they are both interested in bringing down the bad guy.
General Hospital Spoilers – Dex Heller And Dante Falconeri Related?
This father-son scenario becomes all the more compelling because Dex is undercover trying to take down Dante's dad, Sonny Corinthos (Maurice Benard). This soapy conjecture plot has all the makings of a juicilicious sudser storyline. If Dante is Dex's dad, Dex is in a world of hurt for trying to neutralize his own grandad! But maybe it's karmic payback for Sonny shooting Dante point blank when he had no idea he was his son? Tell us GH fans, are you bought into this possible plot twist, or is it meh?
Be sure to catch up on everything happening with GH right now. Come back here often for General Hospital spoilers, news, and updates.