General Hospital Spoilers: Drew Ups The Ante And Proposes
General Hospital spoilers reveal Carly Spencer (Laura Wright) will have trouble accepting the news that Sonny Corinthos (Maurice Benard) has asked Nina Reeves (Cynthia Watros) to marry him. One would think that the last thing on Carly's mind would be Sonny. After all, she just suffered through a pretty harrowing experience knowing Drew Cain (Cameron Mathison) might not have come back from Greenland.
She should be on cloud nine that he's home and they can continue their romance — out in the open. Instead, she's worried about what her ex-husband is up to and how much time she has before the wedding date to change his mind. How is Drew going to mitigate this?
General Hospital Spoilers — Jealousy Consumes Carly Spencer
General Hospital spoilers show Carly can't really be all that surprised by this move on Sonny's part. He's always been a serial relationship kind of guy. He's never alone. Still, Nina wouldn't be a good pick for Sonny even if she hadn't done all the horrible things that she has. This isn't just about pushing his family away.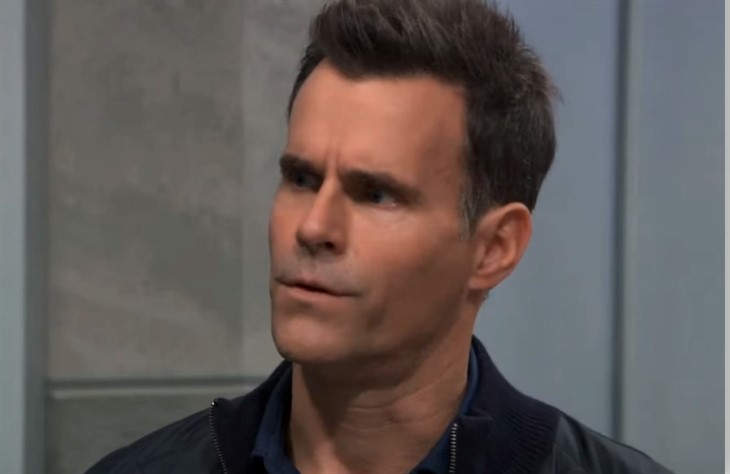 Nina is clueless about the world that Sonny actually lives in, and he's let her stay that way. How can their marriage survive that kind of polarized lifestyle where he lives on one planet and she on another? The way Drew sees it, that's not for Carly to worry about.
GH Spoilers – Hint Drew Cain And Carly Spencer Struggle With The SEC
Meanwhile, Drew and Carly will continue to battle the SEC, and Diane Miller (Carolyn Hennesy) isn't going to have much good news to share with them on that front.
It doesn't look like either of them will come out of this unscathed, and they may both have to turn on one another to get out of it at all. Taking the gloves off isn't exactly what Carly or Drew have in mind, but he may know a better way.
General Hospital Spoilers — Drew Cain's Solution is Poignantly Timed
Carly already knows this song and dance rather well after years of being in and out of love with one of the world's most well-known criminals. Marriage offers a certain level of protection. If Drew and Carly were married, they couldn't be compelled to testify against one another in court.
When Drew offers up this solution to their SEC conundrum, it might strike him as also being a solution to Carly's preoccupation with her ex-husband. He couldn't be more wrong, but he'll have to figure that out the hard way. Sorry, Drew! Will Carly tell him the truth about her feelings for Sonny before they walk down the aisle?
Who's getting married first and how will it all go down? Stay tuned for more GH news and spoilers just ahead to see how this fizzles out.