General Hospital Spoilers Friday, May 26: Carly Overwhelmed, Drew Suspicious, Ned Pleads, Sonny Gets News
General Hospital spoilers for Friday, May 26, 2023, reveals Diane Miller (Carolyn Hennesy) and Nina Reeves (Cynthia Watros) butt heads. Anna Devane (Finola Hughes) goes looking for Robert Scorpio (Tristan Rogers). Ned Quartermaine (Wally Kurth) has some begging to do.
Willow Corinthos (Katelyn MacMullen) feels the love. Brook Lynn Quartermaine (Amanda Setton) has it out with her granny. Carly Spencer (Laura Wright) mulls over her feelings. Diane may have news for Sonny Corinthos (Maurice Benard). Drew Cain (Cameron Mathison) grows suspicious.
General Hospital Spoilers – Friday, May 26, 2023: Diane Miller And Nina Reeves Clash
Diane may not be keen on Sonny's latest choice in companions, but it's really none of her business. That's probably all that Nina should say on the matter. But she's probably not going to like Diane's opinion on her upcoming nuptials.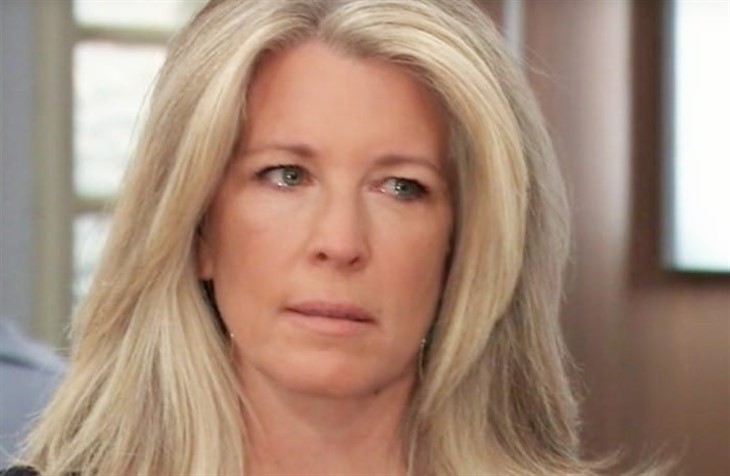 General Hospital Spoilers – Say Anna Devane Seeks Out Robert Scorpio
Anna goes looking for Robert and finds him in a bit of a pickle. What mess has he gotten himself into this time?
GH Spoilers — Ned Quartermaine Pleads With Olivia Quartermaine
Ned has had it with his family's opinions about the SEC case. How many times does he have to say he didn't do it? With his own wife against him, could Olivia Quartermaine (Lisa LoCicero) be taking Carly's words to heart?
General Hospital Spoilers – Hint Everyone Comes Together For Willow Tait's Sake
Is it finally time for Willow to get that bone marrow transplant? It sure seems like it! Her whole family will gather around her in support, regardless.
GH Spoilers — Brook Lynn Quartermaine And Tracy Quartermaine Disagree
Brook Lynn might hurl a few insults and accusations in Tracy Quartermaine's (Jane Elliot) direction that leave her granny feeling blue. But is this really a wise time for BLQ to be pointing fingers?
General Hospital Spoilers – Leak Carly Spencer Is Overwhelmed
Carly is still struggling to wrap her head around the idea that Sonny is getting married again, and not just to someone else, but to her arch enemy. How is she going to come to accept Nina as Sonny's wife?
GH Spoilers — Sonny Corinthos Gets Looped In
It seems like Sonny is always the last one to know everything. What news could Diane possibly have for him that he hasn't already heard?
General Hospital Spoilers — May 26 — Drew Cain Suspects Someone
Drew is starting to think Ned may not have been the person behind the SEC report after all. This begs one question: who is?
Which storyline are you most looking forward to following on GH on Friday, May 26th? Let us know, and keep checking back for more General Hospital news and spoilers.