General Hospital Spoilers: Holly Sutton Comes Between Diane Miller & Robert Scorpio's Romance
General Hospital (GH) spoilers hint that Robert Scorpio (Tristan Rogers) and Diane Miller (Carol Hennesy) will continue to get a little closer in the weeks ahead. These two "colleagues" inch closer and closer to a romance every day, much to the delight of fans. However, with Holly Sutton's (Emma Samms) recent return to the show, could she come between these impending lovebirds?
General Hospital Spoilers – Holly Sutton & Robert Scorpio Were Once The "It" Couple In Port Charles
The beauty of Diane and Robert is that these two have chemistry and really bounce off each other's charm and wit. It's also been far too long for both Miller and Scorpio since they've had some romance in their lives; they certainly deserve a little fun in the relationship department.
However, it's no secret that Holly and Robert were a very popular super couple back in the '80s on General Hospital. The attraction, sparks, and dynamics between Sutton and Scorpio were magical. It's also very clear that even after all these years, Mr. Scorpio has so many unresolved feelings for Holly. After all, he was at odds in 2020 when he believed Holly had passed.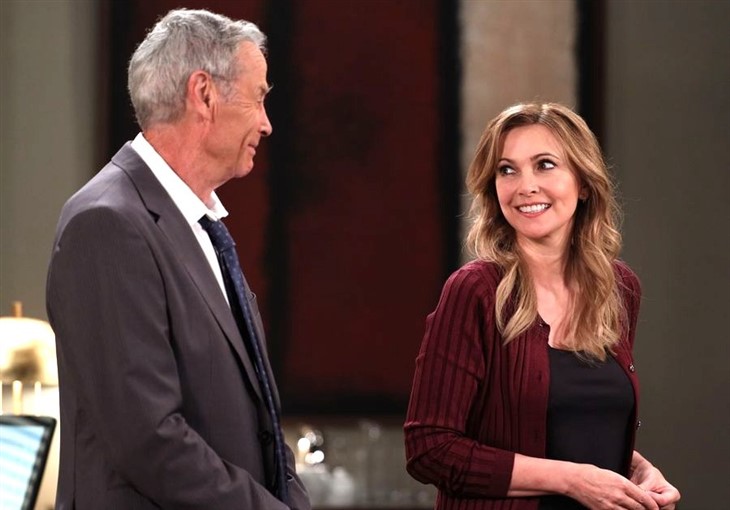 The biggest reason their romance didn't work over the years was a "wrong place at the wrong time" type of deal. It's hard to say how long Holly's GH run will be this time around, but if it lasts weeks or months, the Miller-Scorpio pairing could be in jeopardy.
GH Spoilers – Fans May Be Split On Who Robert Scorpio Should Be With
Both Diane and Holly are fan favorites; Robert would make a great pairing with either of the ladies. It'll be interesting to see if Sutton ends up staying in town this time around, especially if Victor Cassadine (Charles Shaughnessy) is brought to justice. If he's no longer a threat, she may decide to rebuild roots in the land of Port Chuckles. As her son Ethan Lovett (James Ryan) is now back on the scene, it's hard to say.
Are you #TeamHolly or #TeamDiane when it comes to Robert Scorpio? Chime in the discussion down below. Tune into General Hospital on ABC to see whom he ends up choosing and log onto this site often for the most up-to-date General Hospital news and spoilers.