General Hospital Spoilers: Brook Lynn's Big Decision, Reneges On NDA After Seeing Linc In Blaze's Dressing Room?
General Hospital spoilers and updates tease that Brook Lynn Quartermaine (Amanda Setton) will make a big decision. Might she renege on her non-disclosure agreement and agree to testify against Linc Brown (Dan Buran) after seeing him in Blaze's (Jacqueline Grace Lopez) dressing room?
General Hospital Spoilers – What The Hell Is He Doing In Here?
Brook Lynn walks into Blaze's dressing room as she's trying to get ready for her performance with Harrison Chase (Josh Swickard). She spots Linc and shouts, what the hell is he doing in here, and chases him out before he can cop a cheap feel or two!
Brook Lynn asks Blaze if she's okay and she says she can handle Linc, but Brook Lynn is more concerned about Linc trying to handle her-she went through the same thing.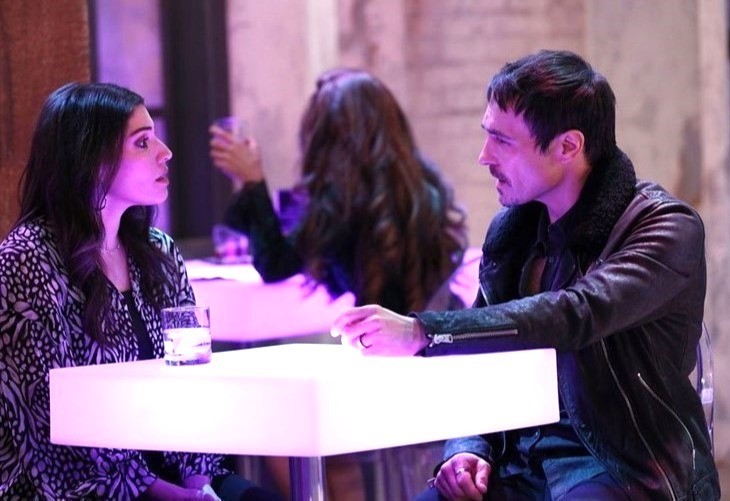 Brook Lynn offers to escort Blaze to and from her dressing room and stay with her if necessary. She can tell Blaze is too afraid of Linc to try and stand up for herself with him-as Chase had told her.
GH Spoilers – What's More Important-Losing Her Songs Or Her Dignity?
Brook Lynn had to sign a non-disclosure agreement concerning anything she knew about Linc in order to get her songs back-that means no testifying in court. When she told Chase that he was enraged-were her songs worth more than doing the right thing?
Now she's really thinking about that and considering whether losing her songs is more important than losing her dignity-not to mention Chase. And how many other young talented artists like Blaze are having to submit to Linc's grubby gross grabs to have a career-perhaps even some who are or were underage?
Brook Lynn wouldn't put it past Linc to be not only a predator of adult women, but quite possibly a pedophile, which means anyone under 21!
General Hospital Spoilers – Brook Lynn Quartermaine Reconsiders
It seems that Brook Lynn's decision to sign that non-disclosure agreement is weighing hard on her now and she's seriously considering reneging on it if it puts Linc in jail. What's the worst he can do to strike back, take her to court-if he's in jail for predatory acts, especially against those under 21 he won't be able to.
She has a huge decision to make, and again, she weighs whether her songs are more important, or her dignity.
She will continue to stew in her juices until after the ball is over, but she decides ultimately to do what's right. Someone has to stand up for those who are too afraid to stand up for themselves, and it might as well be her-she's got the guts!
Be sure to catch up on everything happening with GH right now. Come back here often for General Hospital spoilers, news, and updates.