General Hospital Spoilers Friday, September 8: Cody Busted, Dex Regretful, Ava Disgusted, Curtis Distressed
General Hospital spoilers for Friday, September 8, 2023, reveals Dex Heller (Evan Hofer) shares his feelings with Josslyn 'Joss' Jacks (Eden McCoy).
Anna Devane (Finola Hughes) offers up an apology. Eddie Maine (Wally Kurth) finds himself at home. Cody Bell (Josh Kelly) connects some dots.
Ava Jerome (Maura West) dishes out advice to her best friend. Curtis Ashford (Donnell Turner) is tiring of his family's behavior. Matters intensify at Ferncliff.
General Hospital Spoilers Highlights
Joss will realize just how much Sonny Corinthos (Maurice Benard) means to Dex when he opens up to her about how badly he feels that feds came into information that only existed because of him.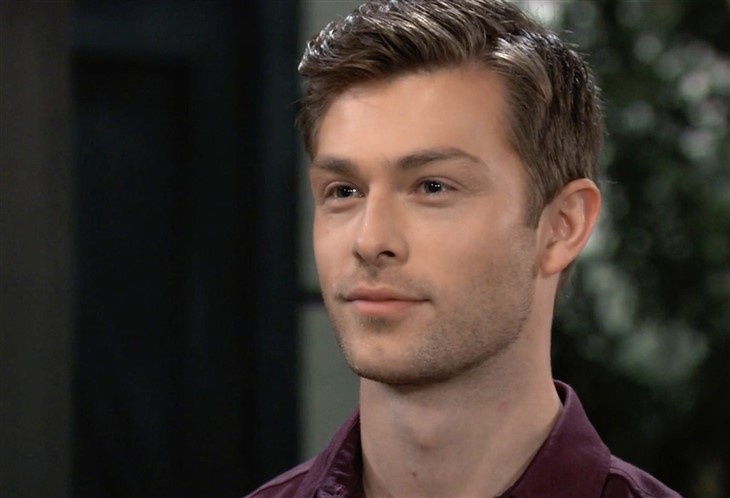 Doubting himself and feeling he was careless when it came to Sonny's freedom, will Joss have the right words to lift Dex's spirits?
General Hospital Spoilers – Say Anna Is Sorry
Some fans are clamoring for Valentin Cassadine (James Patrick Stuart) to be innocent and Anna to apologize profusely for doubting him, but word on the street is that's not who will be on the receiving end of this apology.
When Anna shows up at Curtis' home, it may be Portia Robinson (Brook Kerr) who makes sure Anna knows she's not welcome.
GH Spoilers — Eddie MaineGets Comfortable
Eddie will have the time of his life showing Leo Quartermaine (Easton Rocket Sweda) what the business of music is all about, but no one will be happier than Olivia Quartermaine (Lisa LoCicero) to see father and son share such a special experience.
General Hospital Spoilers – Hint Cody Bell Has A Realization
Rumor has it Cody is about to put the pieces of this puzzle together and make sense out of what has been happening to Sasha Gilmore Corbin (Sofia Mattsson).
Could it be that Dr. Damon Montague (Darin Toonder) is about to bring some of his special "medicine' into play for Cody, too?
READ THIS: Find out what happens next on General Hospital.
GH Spoilers — Ava Advises Nina Reeves
Ava is growing tired of Nina Reeves' (Cynthia Watros) optimism — or is it naivete? It seems that the longer Nina is with Sonny, and the more she is exposed to the reality of his life, the deeper she buries her head in the sand. Is Ava done with letting her?
General Hospital Spoilers – Claim Curtis Gets His Style Cramped
Curtis doesn't want his wife, daughter, or father to continue acting like he's a piece of glass that will shatter if they don't accommodate him at every turn.
He could ask Marshall Ashford (Robert Gossett) to stop treating him differently, but will it be as easy as just asking?
GH Spoilers — September 8 — Dr. Montague Is No Dummy
When Dr. Montague walks in on a particular patient, he's going to be in for quite the surprise. Will he find Cody trying to help Sasha and catch onto his plan with Sam McCall (Kelly Monaco), or is her nurse up to no good working behind his back?
Which storyline are you most looking forward to following on GH on Friday, September 8th? Let us know, and keep checking back for more General Hospital news and spoilers.