General Hospital Spoilers: Sam Cops To Helping Cody — And Dante Reconsiders His Relationships
General Hospital Spoilers tease Sam McCall (Kelly Monaco) might be in a relationship with Dante Falconier (Dominic Zamprogna), but that doesn't mean she shares all the details of her work life with him. Much the same, he can't do that either.
They both work in very private fields where they often have to keep information close to their chest. Furthermore, Sam's involvement with Cody Bell (Josh Kelly) borders on being both illegal and unethical.
Looping Dante in when she's working on a case like this could compromise him. Even when his best childhood friend is involved, Sam knows where to draw the line — or at least she thought she did.
General Hospital Spoilers — The Truth Comes Out
Dante already knows Cody has been up to no good ever since he came to Port Charles, but he hasn't exactly clued Sam in on all that he knows. His childhood chin came to town looking for an inheritance that didn't rightfully belong to him, and he's still chasing it.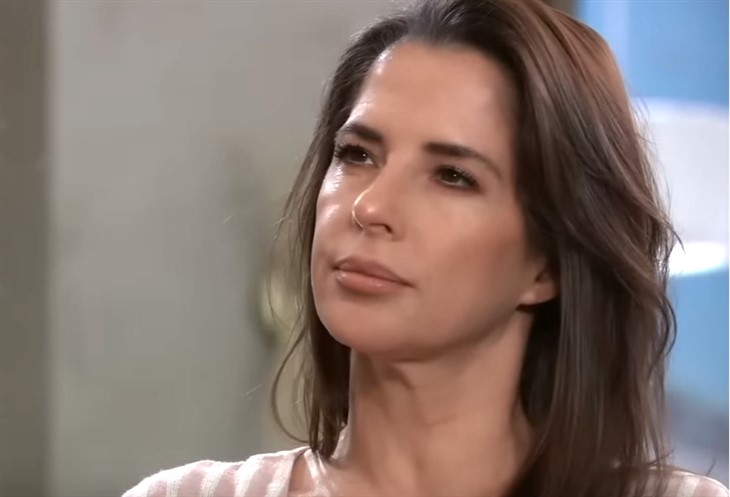 Willing to lie and defraud the government while pretending to be Leopold Taub's (Chip Lucia) son, Cody thinks his plan to score the Ice Princess diamond is solid, and Dante thinks he's out of his mind.
On top of that and lying to Mac Scorpio (John J. York) about their biological connection, now Cody has put on a rather drastic show to get himself committed to Ferncliff. When Sam reveals what she knows — and her involvement in it — Dante is not going to approve.
GH Spoilers – Leak Dante Falconier Backs Away From Cody Bell
It was bad enough when Cody was trying to swindle the diamond away from Britt Westbourne (Kelly Thiebaud).
He added insult to injury by pretending he isn't Mac's son when he actually is. But now, learning Cody has enlisted Sam to be his power of attorney and commit him to an asylum for the criminally insane is going to push Dante over the edge.
Will he finally throw in the towel and tell Cody to clean up his own mess and keep his distance?
General Hospital Spoilers — What About Sam Sam McCall?
While Dante is busy second-guessing his friendship with Cody, he might also start to have doubts about his future with Sam.
He's always known she was a bit more likely to cross boundaries when it comes to the law, but getting tangled up in this scheme with Cody where she might even be risking her safety is going overboard as far as Dante is concerned.
Interestingly, rumor has it this story arc may dovetail with a new one in which LuLu Falconeri (Emme Rylan) wakes up soon. Will that give him extra pause on his future with Sam? Stay tuned for more GH news and spoilers to find out.